East High School


Class Of 1969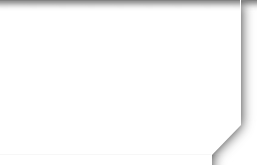 LOIS GATES MORTENSEN
Profile Updated:
August 14, 2009 | | |
| --- | --- |
| Residing In: | West Jordan, UT USA |
| | |
| --- | --- |
| Children/Grandchildren: | 3 sons, 1 daughter, 3 daughter-in-laws, 8 grandchildren |
Yes! Attending Reunion Posted on: May 23, 2022 at 9:50 AM
Thanks so much Debbie . It is nice to hear from you. I am very busy taking care of my 95 year old dad that lives next door to me and my husband who has dimentia, and needs so very much. It seems like I don't get anything done. Days go very fast. When I was a teacher it seemed like I got a lot more done. My dear son is helping us re-roof our home. It is costly and not an easy job! Thanks again for your sweet note. I hope you are doing well. Isn't getting old hard? It certainly is not for sissies! Have a nice summer. You sure are doing a fantastic job and touching many lives. I would love to see some of your old Photos. You are beautiful and don't ever change or get old!
Luvya Debbie, I have many fun memories of you and East High. Thanks for thinking of me.
Lois????
Happy Birthday, dearest Lois! I was just looking at photos of us as bridesmaids at Veronica's wedding, last night. I was thinking about you, what a special person and friend you have been, and wondered how you are doing. I hope this day is filled with JOY! ~ Debbie Posted on: Aug 07, 2021 at 8:31 PM
I hope you have a very happy birthday and a year full of health and happiness. You have always been an example to me. I love playing the piano. I'm not as good as you and my fingers, full of arthritis, struggle but music means the world to me and I have enjoyed listening to you play since high school! I enjoyed your piece at the reunion. Thanks, Sally, and Happy Birthday!
Love, Lois Gates Mortensen????????
Happy Birthday to You! I hope you are happy and healthy in this crazy time! Have a great day! Dearest Sally and Committee, What a lot of work and what a memorable time. Thank you from the bottom of my heart for being so cordial and inviting us to your beautiful home! I loved that we all told a little something about ourselves. What a strong group of women and oh the places we have been and the things we have done! The strength and love of everyone was the boost I needed to carry on! I know the great amount of work and planning that went into this and I want to send hugs and kisses to all for their dedication. I just want to shout out a great big THANKS and may God bless us all! Lois Gates Mortensen (o: xoxo xoxoxoxoxo Posted on: May 20, 2019 at 2:33 AM Posted on: May 20, 2018 at 2:33 AM