East High School


Class Of 1969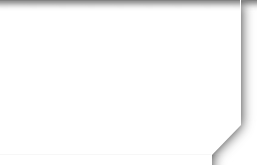 In Memory
Terry McCarthy VIEW PROFILE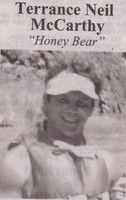 A Wake for Terry will be held at the home of his brother Tim on June 12, 2009 at 6:00 PM. All Leopards are invited. 2112 E. Westminster Ave. SLC -- one street north of Dilworth Elementary.
We, Tim and Erika, want you all to know that Terry loved each and everyone of you, the class of '69. He lived a magical and incredible life until his late 30's. He played football with the best, he ran rivers through out the West, living in Ecuador (working on a shrimp farm), and milking spiders for NPS. Terry would want everyone to laugh out loud, tell great stories, whether they are totally true or not and realize that he is there in spirit... He might have been Honey Bear and the shortest McCarthy brother but he was always larger than life. Have a wonderful week-end together, it is a gift. Much love, Tim and Erika McCarthy
Looking Back
(Eulogy for Terrance McCarthy by John Adamson)
Terry Mac
Looking back
Class Achilles:
Frame of steel
Betrayed by knees
Not heel
Football fable
None as able
Offense smashing
Coulam crashing
But for the dancer—gentle, dashing
Then river running
Liver stunning
Rockwall climbing
Campfire rhyming
All those years in spider labs
With things that sting or bite
To risk their wrath
That purposed poison
Some life someday be saved might
Plumber of the Mystery
Zero to heaven in four-point-three
A legacy now history
Go with God and go with love
Your reunion is above
Goodbye Mac--
We'll remember
Looking back
Click here to see TERRY's last Profile entry.