East High School


Class Of 1969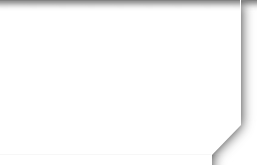 In Memory
Moe Janet Lund VIEW PROFILE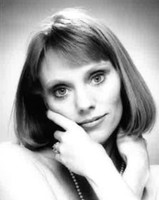 It is with great sorrow that I pass on the news that my ex wife, but never ex friend, Janet Moe Adamson Lund succumbed last night to a 9-year battle with Alzheimer's. This the only picture of Janet I could put my hands on in short order but it is perhaps the happiest moment of her life.
The back says "July 28,1989--Janet and 2-day-old Anna." I was still living in New England, home on a long visit to be with my mom who had been recently widowed again and showing clear signs of dementia. Janet's husband Tom (another Harvard guy, by then everybody's favorite prof at the U Law School) called me and told me I'd better get down there and meet this baby. Janet was worried about my mom but about me too thinking maybe I would carry the gene. Twenty years later, mom's long gone and Janet has the gene.
But at this happy time I told her that I would be around more to help with mom and so I'd let a friend of both of ours line me up and I'd had one date with a woman named Robin who liked to fish, go to baseball games, raise Springer Spaniels and drink bourbon. Janet asked if I was sure that hadn't just dreamed her up? I told her that I was not at all sure of that and was hoping for a second date to find out.
5 years later Jennie came along and was lucky enough to be downstream for all of Anna's wonderful toys and bikes and gear. Tom and Janet raised an exceptional girl but then also divorced. Soon Janet began to exhibit dementia (age 57!) and Tom took complete care of her, setting her up in a great apartment with a wonder dog (Prince Charles spaniel named Gigi) and was there every day except the few I could spell him on weekends.
Finally, though, she had to have full time nursing care and was in hospice for a year. At least that got her some extra care and brought a nurse with whom she formed a deep bond.
Near the end she could not speak but in her eyes, indeed the windows to the soul, one could still feel with Janet as with my mother (who came to love her so much) the presence and power of an abiding ability for unconditional love and an absolute faith in the inherent goodness of the human heart. These essentials are things that the ravages of the brain cannot assail.
It is a blessing that her suffering is over. But the world is a shadier place without her light in it. Services will be sometime next week and East High chums who may read this will want to note the when and where in an obit that should be forthcoming. I'll post that info when I get it from her sisters and look forward to a strong showing of Leopards to see her off. Such is Anna's express wish.
She's in God's arms now and I do believe being cradled there just as she cradles her loved one here.
-- John Adamson
OBITUARY - May 30, 1951 ~ June 9, 2017
Janet Moe Lund passed away after a long illness on June 9 with her beloved daughter Anna by her side. Janet was born in 1951 in Ithaca, New York where her father Edward Moe taught at Cornell University. From 1964 to 1982 Edward was a professor of sociology at the University of Utah, and Executive Director of the Bureau of Community Development. Her mother Lois was active in many social causes. Her late parents inspired Janet's life-long commitment to helping those in need. After outstanding participation in student government at East High School, Janet received her undergraduate degree at Lewis & Clark College, and her graduate degree in education at the University of Utah.
Janet's greatest passion was the upbringing of Anna for which she prepared herself by years of teaching gifted and talented students at Franklin Elementary School. She won many awards for her remarkable teaching. Later she specialized in finding just the right book for young readers at the King's English bookstore. Children loved her, and thrived at her presentations throughout the Salt Lake Valley. Janet had a gift for friendship, and she will remain alive in the memories of all those she touched with her intelligence, warmth, kindness, and thoughtfulness. Above all, she adored, and was adored by, her daughter Anna.
In addition to Anna, Janet is survived by her sisters Marylyn Moe, Debra (Jim) Gabriel, and Thomas Lund, her caregiver and dearest friend during her final years. Gigi, a cavalier King Charles spaniel, was a faithful companion.
Memorial services will be held at Larkin Mortuary, 260 East South Temple, at 11 a.m. on Wednesday, June 14. A reception will follow at a location to be announced at the service. Private burial the following day.
In lieu of flowers, the family suggests gifts to the Children's Service Society, 124 South 400 East, Salt Lake City, UT 84111. - See more at: http://www.legacy.com/obituaries/saltlaketribune/obituary.aspx?page=lifestory&pid=185769108#sthash.5CBWP9Zz.dpuf
http://www.legacy.com/obituaries/saltlaketribune/obituary.aspx?page=lifestory&pid=185769108
Click here to see MOE JANET's last Profile entry.