East High School


Class Of 1969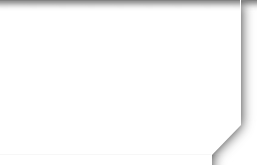 CHRIS GADDIS
Profile Updated:
August 6, 2009 | | |
| --- | --- |
| Residing In: | Hyde Park, UT |
| | |
| --- | --- |
| Occupation: | Real Estate Broker |
Children/Grandchildren:
Jessica, born March 30, 1985. graduated BS nursing Weber State University, works at Primary Children's More…Hospital surgical floor, dating way to many RM's and having too much fun only working three 12 hr days and off for four.

Callam, born May 20, 1986. A climbing friend from New Zealand was named Calum and my dad is named Calvin so it is a natural progression. Going to Montana State University in Bozeman, living at our cabin on Hebgen Lake in summer, serving at an Italian place for tips in West Yellowstone, $200+ nights, and wakeboarding every day.
Yes! Attending Reunion
Comments:
The following are Cliff Notes about Chris. I lived a sheltered life with a ton of fun in high school; life careened on afterward. I went to the U of U in fall of '69, fraternity, married college sweetheart Pam Razzeca, class of '70 St. Marys of the Wasatch in the summer '72, mutually divorced, no kids, two dogs in '76 for $45 (a mutual attorney friend who later married her in '80) Ski instructor Alta and U of U, only 2yrs, because I liked tree skiing better, construction jobs in the summers, some school and unemployment benefits during two winters however, back country skiing 5X a week. I left the country in the summer of '76 with Del Draper's North Face Ruthsack backpack that he used in South America and headed to Europe with some $$, a 3 month eurail train pass, and a place to stay in London with my parents, Dad was vice president of Dean Witter International (Salt Lake boy made good). Found a job via Dad in Hassi R'Mel, Algeria, working construction for Parker Drilling, a company out of Tulsa Oklahoma as a building supervisor, (2 years) built 3-600 man camps in Northern Sahara Desert (hottest days 135 degrees). I worked two weeks on and one week off and lived on the Spanish island of Mallorca in the middle of the Mediterranean Sea. It is the playground of Europe and I did. Time off was skiing and touring, great wines and food in Spain, Germany, Switzerland, Italy, Austria, and France and riding 14,000+ miles on my '76 Honda 750 SS with Harley fairing and Shoie saddle bags. I lived in a beautiful 400 year old upstairs 2 bedroom home/apartment full of antiques with beautiful gardens and a patio with a view of the Bay of Palma, My expat work friends with Spanish and European girlfriends would go to a bar, restaurant or disco located every 200 feet in the tourist areas most nights. It was a party island, two million visitors a year, with incredible beaches, quaint fishing and farming villages covered with olive and almond trees on a 60 by 80 mile island. My high school french helped in Algeria and my Arabic was marginal. My Teach Yourself Spanish book was my only salvation in Majorca from 1976 to 1978 but I did pretty good. Life got boring after my adventure mission in Europe. I moved to Logan, Utah fall '78 to attend Utah State University thinking I wanted to be an engineer. HA! I finally graduated 1988, I think, 19 years after graduating from East with a BS in Landscape Architecture and Environmental Planning and only 264 college credits. In 1980, I bought an old 1880's home and renovated it while kayaking, skiing, bicycling, and some schooling and that was the start of my modern life. I met my soul mate, Wendy skiing in 1979. She is the only woman that can keep up and put up with me. She tells me she is raising three kids. The kids showed up in 1985 and '86 and life change a bit after that. We still ran rivers, car camped now, skied, mountain biked, and traveled and of course worked. My vagabond nature fit with her zest for fun. I created BORN2PLAY.COM on a river trip too long ago but it has yet to fly. I want to redesign gravity sports equipment and .... I've had many jobs but have been around construction since Jacobson Construction building offices under the Tabernacle in summer 1967, apartments and homes in 1974, bridges over the Buffalo and Snake Rivers 1975, Algeria '76-'78, house and apartment renovations 1980 to present, construction supervisor Logan Hospital for 6 years, that convinced me I had to finish my schooling! After graduating, I managed a retail nursery and garden center doing design/build but lasted only one year because working 60-80 hours/week with a salary of $20K is about $4.00/hr. I love Utah and Cache Valley pay scales. A friend offered me a job in his biotech company (2 yrs.) making nesting material for alfalfa leaf cutter bees, researching a biological control for grasshoppers ( Locustrum Noeseum), and developing a super absorbent fertilizer for greenhouses. I continued to struggle doing some landscape design work but people in Logan are soooo frugal, only lawn and junipers around the foundation and a couple of Maple Trees. My first real "career" job has been real estate since 1993. I've been broker/owner of my own company for ten years now. Real estate offers me total flexibility. I scheduled out to be tennis coach of Sky View High School for 4 years when my son was there. We, kids and friends too, take off every other year for a month or so for a winter Baja road trip, a rental car camping adventure through the Yucatan, Belize, and Guatemala, idyllic trips to Panama, Costa Rica, Greece, Italy and England. My incredible wife has always been able to work credit card companies for air miles and we've never bought a ticket yet. My passion has been summer and fall projects, building our dream cabin at Hebgen Lake, Montana for the past nine years. It's only 4 hours away and with three and four day weekends, holidays, and some vacation time we've finally moved in. Hebgen is heaven to me. It's been great to write this condensed bio to share with my friends, new and old, and family! Thanks for reading.
Posted on: Jun 19, 2022 at 2:33 AM
Posted on: Jun 19, 2021 at 2:33 AM
Posted on: Jun 19, 2019 at 2:33 AM
Posted on: Jun 19, 2017 at 2:33 AM