East High School


Class Of 1969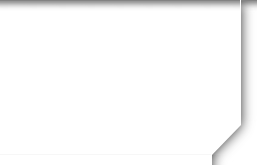 What's New-Classmate Updates


Not a member?
JOIN HERE
Find and click on your name. Posted on: Nov 28, 2019 at 10:37 AM
Thanks my brother. You can lead a dog to water but you can't make him drink. Happy Turkey Day to all of yours
Karma... Have a Happy Birthday. I would love to get together for lunch and visit. Let me know when it would be convenient to play!!!?? Happiest of Birthdays Melinda!!!! It was wonderful to see you!!!
Happy Birthday my friend. It was wonderful to see you and visit.
It was great to see you at the Reunion!

Are you turning 67 & getting MEDICARE? Or turning 68 and appilying for Social Security? I've done BOTH!

You should CELEBRATE your Birthday by taking a ROAD TRIP down some section of ROUTE 66 to find an A&W Drive Inn and get a Brian Brown Special-a ROOT BEER FLOAT! Or take a cruise down to HIRES on 7th East & 4th South for one in a FROSTY mug!

I know you'll have a great birthday, surrounded by your family & friends... Brian B Dearest Sally and Committee, What a lot of work and what a memorable time. Thank you from the bottom of my heart for being so cordial and inviting us to your beautiful home! I loved that we all told a little something about ourselves. What a strong group of women and oh the places we have been and the things we have done! The strength and love of everyone was the boost I needed to carry on! I know the great amount of work and planning that went into this and I want to send hugs and kisses to all for their dedication. I just want to shout out a great big THANKS and may God bless us all! Lois Gates Mortensen (o: xoxo xoxoxoxoxo
Our Fiddler's Elbow get together tomorrow night is for everyone. You can have a beer, root beer or tap water. Eat a burger, a burrito, or sneak in a bag of sunflower seeds. Mingle, shoot the bull, look at facebook on your phone, talk about your 'calling' or talk about your jail term and probation officer, arm wrestle, sit in the corner and stare in amazement at how gracefully we have aged. The point is to be together with no other agenda than that. I will look forward to hanging out with with all of you.
Larry Jim This is ginda. I just signed up too. Can't believe you still have pictures from bonnevile elementary. It'll be good to see you.
I tried on the 72 Oz Steak at the BIG TEXAN in Amarillo...had to Hang My Head in SHAME-could only eat HALF of it! (Devouring 36 OZs is still respectable where I come from.) John "Hollow Legs" Adamson could have eaten ALL of it! Plus the Shrimp Cocktail, Baked Potato, Salad & THREE Jalapenos! See ya at the 50th on Thursday & Friday!