East High School


Class Of 1969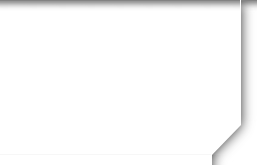 What's New-Classmate Updates


Not a member?
JOIN HERE
Find and click on your name. Posted on: Sep 28, 2020 at 9:17 AM
Happy Birthday Annette! I hope you have a wonderful day...you deserve it! We were part of the Jimi Experience.
Happy birthday, RoseMaree! I hope it is wonderful and you and yours are well. <3
Posted on: Jun 14, 2020 at 3:56 PM
Cheryl, Our thoughts and prayers are with you and other recent widows. Did you know that MARY ANN Armstrong's husband died about a year ago and Kristi Stagg's husband John Rich died about 3 weeks before the 50th Reunion. Love to your family. Brian B
Posted on: Jun 08, 2020 at 4:01 PM
Hi Bob hows things with you and Mrs Rust. We here in the City of Angels are on the March. Rodeo Drive is Shut Down in My City of Beverly Bills. As Kandi would say "An Eye For An Eye Makes The World Blind. Maybe a little to much Medication today. Love ya Bro.
Posted on: Jun 05, 2020 at 6:20 PM
Ok Im so sorry to have been a freeloader all this time. Keep up the good work my brother Marv.. Now where do I send my DOUGH or Contribution. I like a Free Press. Power to the Peoples.
Happy Birthday to You! I hope you are happy and healthy in this crazy time! Have a great day!
Posted on: Apr 16, 2020 at 12:32 PM
Thats good that you have provisions but I can't understand shooting at something you can see. When you do see it. Its to late. Posted on: Apr 15, 2019 at 1:47 PM
Happiest of Birthdays Kathy!!! I hope you are happy and well!!! Have a great year!!!!
Posted on: Apr 13, 2020 at 2:02 PM
Happy Birthday Kathy