East High School


Class Of 1969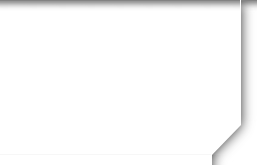 Message Forum
01/07/20 06:45 PM
#499
01/08/20 05:47 PM
#500

Enjoyed the photo. Happy B-day to all of you who were mentioned in Bro. Brian or is Bro. Dan (Brown) message. Yes, we are all 69 or about to be 69 years old. I hope we are all keeping journals of our experiences to share with our family and beyond.

Living my 69th year and hope I am learning what I was sent here for.

Kin ye, Kate (Whitney) Nielson
01/14/20 11:42 AM
#501

The other day when DEE Brown and I were exchange cars, the question came up "What was your FIRST VINYL ALBUM? I remember him having the "Meet The BEETLES," their FIRST album but he says his first was The ANMALS! Although I had joined the COLUMBIA RECORD CLUB with their 10 or 13 FREE Albums, (which I'm still paying for,) I think my first was "Surfin' USA" by the Beach Boys. And thus began the Eternal Conversation about "WHO HAD the BETTER GROUP? The BEACH BOYS, The BEATLES, The ROLLING STONES or Paul Revere & the RAIDERS, The HOLLIES, DAVE CLARK FIVE or HERMAN HERMITS, 5th D?

What is your answer? I still remember Bryant Jr High School Cafeteria SHOUTING MATCHES & FOOD THROWING about the answer! (Win Young's dad said the Beach Boys had better HARMONY...but, the BEATLES had better "Song Quality," what ever that means...

Who was your FIRST 33 1/3 Album? And Why was it the FIRST?
01/15/20 06:55 AM
#502

This took a little memory searching, but I first bought Gary Lewis and the playboys album. I can't remember the name of the album but it had "This Diamond Ring" on it. That was a few days ago. Thanks for the memories.
01/15/20 12:51 PM
#503

I agree with Win Young's father the Beach Boys harmony was better than the bands back then and the Beatles had and have better quality songs and music. Gary Lewis didn't last long but I liked some of his songs. The first albam I ever purchased was Surfer Girl - The Beach Boys

The first albums of the beatles are 'Meet the Beattles and 'It's A Hard Day's Night'.
01/15/20 03:03 PM
#504

LOL! Brian, does this count as one of those "brain games" that helps keep the brain exercised and young? I am amazed at what you all remember. Each album title someone posts brings back a fond memory. Thanks, All!
01/15/20 04:58 PM
#505

Alpert and the Tiguanna Brass--whipped cream. Green with a girl wearing a whipped cream dress. I could buy it again for $100. Lots of horns is what I remember. Fun memories. And of course the Beach Boys were the best. Why else would one climb the wall at Lagoon to get into the concert?
01/16/20 09:01 AM
#506

My first album was ALL SUMMER LONG by the Beach Boys. Carefully setting it on the rear window dash on the ride home, the summer sun warped it so only the last few songs were playable. Crushing defeat. I took it back to Frost's Books to claim it was defective and asked for a replacement. They took pity and only laughed at me instead of throwing me out the door.
01/16/20 09:11 AM
#507

In late December of 1963 the Beach Boys preformed two nights at the Terrace Ballroom on Main Street. My Uncle Ranch Kimball was a part owner of the Terrace and Lagoon at the point in time along with Howard Freed's family so we got to go to almost all of the concerts at The Terrace and Lagoon for free. My counsin Jonanthan Kimball who worked for Lagoon and my sister arranged after the concert one of those nights for the Beach Boys to come up to my family's house on H Street and I remember Brian Wilson playing my mother's Steinway and after a song or two, he played a couple of cord's and then they left. A year or so later I remembered those cords the first time I heard "Barbara Ann" on the radio.

I was able to go to almost all of the concerts at the Terrace and Lagoon during High School and remember seing Sony and Cher when I was in Junior High School. When I was younger my Uncle Ranch introduced me to Nat King Cole and George Shearing and Dave Brubeck.

As far as records, I remember my first 45 records more vividly then I remember my first albums . I think " Big John" and " Tie me Kangroo Down Boys" were the first and I certainly remember Dylan and "Like a Rolling Stone"

Crit
01/16/20 09:19 AM
#508

I don't remember my first album but I had Rubber Soul, Meet The Beatles, and ALL The Beach Boys Albums. I do remember after hearing Kathy Peterson (KP) play Dave Brubeck's Take Five at an assembly that I went to work in the ZCMI record department and bought all the Dave Brubeck albums I could find (on my dad's employee charge card - that's a whole other story!) and got to see him perform at the old Hotel UTAH. I have loved music my entire life and I have loved reading all these musical memories!
01/16/20 07:56 PM
#509

Crit,

Thank you for sharing your thoughts on the groups that came to LAGOON & to The Terrace. Many of our "Musical Memories" are tied to those two places....
01/16/20 10:26 PM
#510

I remember having Grace Urry get me an early album of Joni Mitchell before it ever came out publicly.

She knew someone in the industry and I loved her music. I think it was Hal Cannon that brought her up

to the U of U Union building for a concert and there were only about 25 people that came. She played solo

with her guitar and actually forgot a few of her songs part way through, Judy Collins had recorded some of her songs and after Woodstock, she really took off. That was fun to think back on the experience.
01/17/20 08:21 PM
#511

I think the very first "LP" that got played in our house was The Kingston Trio and that was well before high school days. I vividily remember the first "stereo" console hi-fi Dad bought but there weren't many stereo records. I had grown up in the summer months in the 50's and early 60's at our fishing resort in the moutains where there was a juke box in the restaurant and my folks had a huge collection of old 78's and somewhat newer 45's that had been in the machines over the years. Some of them were pretty worn out - Chubby Checker's "The Twist" was so overplayed it was actually annoyingly scratchy. All of the classic country acts were in there too, not to mention Elvis, Pat Boone and Roy Orbison. Before my time at East, we had sold the resort and moved on to Beatles, Beach Boys, Peter Paul and Mary and yes, even Bill Cosby records that we had to buy.
01/18/20 08:18 AM
#512

I had a similar experience regarding Judy Collins-we (Ann Wilkinson & I) thought we were going to one of her concerts and JONI MITCHELL came out and sang most of her songs. It was still a good concert, not just what we expected...in fact IF she had never stated her name...we wouldn't have known the difference! Both were good lookin' BLONDES with GREAT VOICES! ;0)
01/18/20 10:30 AM
#513

My first album. I was in 7th grade. Rick Rowley, a friend from junior high and I went downtown to meet Merillee Holding and Mindy Miller and go to a movie. I don't remember the movie but I do remember Merillee and I held hands. After, we went to the record store and I bought the album. I liked their version of "House of the Rising Sun".
01/18/20 08:20 PM
#514

O ya abdwhat about Johnny Mathis
01/19/20 08:34 AM
#515

JOHNNY MATTHIS? You rock, Mike.
01/20/20 10:44 AM
#516

What's wrong w/Johnny Mathis? What a voice! I propose Nat "King" Cole. A voice for the ages. Katie - you & I have similar eclectic tastes.
01/20/20 05:02 PM
#517

Verdo,

My mother played " Nat King Cole" records all day on our living room stereo when I was young! I know that's been a day or two...but I got to the point we I could sing those songs too. Pat Broadwell
01/20/20 05:31 PM
#518

Nothing wrong with Johnny, Verdo. He was a mainstay in our household. He was my older sister's favorite. I thought it was cool Mike mentioned someone many of us would have ignored. ,
01/24/20 11:36 AM
#519

Brian Brown, You stated in an earlier post of my father stating a Beetles/Beach Boy comparison to you. Have you any recollection of that exchange? I never even knew you and my father had ANY interaction. I agree with Dow, he knew his music.
01/25/20 05:09 PM
#520

I appreciate the response my remarks elicited. Most of us wouldn't have admitted, back in the day, to liking Mathis or Cole. But, as we grow older, we discovered there were other types of great singing besides Jagger, Dylan, Joplin or Hendrix. Win, your Dad turned me on to the Jazz Crusaders later known as The Crusaders when they left traditional jazz behind & persued a more lucrative position in pop.
01/25/20 06:33 PM
#521

Win, I'm trying to recall if we had this conversation at your house or at Federal Heights Ward. I mentioned to your dad that I liked The Beach Boys better than the the Beetles and that I seemed to be in a minority because most kids at Bryant Jr High liked the BEETLES better. This is when he said what he liked about both groups and I walked away feeling better about my allegiance to the 'Boys and that I could and should respect the opinions of others. It was kind of a casual conversation, with a bit of a "Matter of Factly" tone to it. :0) Brian
01/27/20 10:18 AM
#522

I remember double dating with Steve Garrett with our dates and going to see Ramsey Lewis at the Valley Music Hall in about 1968. Dang that's a long time ago.
01/29/20 01:28 PM
#523

Thanks Brian Brown for recounting that you had asked my dad about your wonderings about the two group comparison. It's neat that his answer had you seeming feeling ok even though you felt your opinion was in the minority. I, too, was on the Beach Boy side of that debate and remember purchasing my first Beach Boy album from a lady, i think her name was Jane Pettigrew. I can't remember who, it might have been you Brain, who said there's this lady (Jane) who will get you albums for $2. This was a substantial discount and I recall ordering numerous albums from her. It was someone at Federal Heights who passed the word about Jane working for....like Deseret Book store and that she would get records for us. Adamson, Dan Brown, Brian Brown, it seems like we all had Jane pick us up albums. She lived on 2nd Ave between U and Virginia, south side, 2nd house west of Virginia.. Dan and Brain, any recollection of Jane Pettigrew?

Verdo, I had no idea my dad turned you onto the Crusaders. I have a couple of their albums and have no recollection of receiving the tip about them from my dad. Nice to hear that tidbit as well!
| | | |
| --- | --- | --- |
| | | |