East High School


Class Of 1969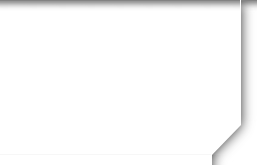 Message Forum
11/24/19 06:56 PM
#476

I agree w/Larry. Besides, we can vent all we want on both sides & it just ain't gonna change a thing. It just wears you out. Let's all strive to enjoy the moment. Larry, I really enjoyed the Steve Miller Band in Vegas this year. He's still got it at seventy-something.
11/24/19 11:53 PM
#477

Verdo, I saw Steve Miller Band in Wendover some hears back. Also Three Dog Night a couple of years ago with my husband,Jim. It's always fun to go to old band and groups from our teenage years, Right! Pat R Broadwell
11/25/19 09:50 AM
#478

IRONPORT was my favorite drink at PETERSONS. (Fay Milfred Pfister said it was available out in her neighborhood up until a few weeks ago.)

Drove by what was once know as The VALLEY MUSIC HALL in North Salt Lake or Bountiful when I was in town for the FIFTYTH & I remember it was a "Theater in the Round" where the stage kept going in a circle! Saw the FIFTH DIMENSION there with ANN Wilkinson Coulam-that was the only theatre like that I knew about until moving to FOAT WUTH, Taxas In '81-they have one known as CASA MANA here.
11/25/19 08:10 PM
#479

The Daniels in Las Vegas 1966. East High Alums Dave Crockett, Dave Floor, Randy Cuatto, Rick Cuatto (not yet in band), Carl Penman, Mike Smith. Photo courtesy of Dave Floor.
11/25/19 08:17 PM
#480

Love that photo Reed. First time I ever heard "My Girl" was hearing the Daniels practicing at Cuattos.

My favorite Peterson's memory was just like going to a concert. It was late in the day and Pete's was almost empty. In walks Willy Revada, drops a dime into the jukebox and out comes James Brown, "In A Cold Sweat." First time I'd ever heard it, blew me away, and then Willy starts dancing like James Brown through the whole song. Best show ever.
11/26/19 12:41 PM
#481

Happy

Holidays

East High Grads of

69'

.

Thanks for posting your opinions on this forum. I am grateful for the posts that were heartfelt and even for those that felt this 'chat-room' was not the place to be discussing what's happening in our counrty right now.

I thought at the age of 68-69 we would be willing to have a discussion on this subject. It has been interesting. Thanks... May you all be blessed with good health and joy in your lives and may the Lord and our Father above inspire you to reach out and help all along your way.
11/26/19 06:15 PM
#482

Are you out of Your Mo-Fucken Mind?

Did you really graduate from East?

You are truly up Trumps Rump.

Mind

The element of a person that enables them to be aware of the world and their experiences, to think, and to feel; the faculty of consciousness and thought.

Willy
11/26/19 06:28 PM
#483

Randy Cuatto was my first (& only) guitar teacher. At Progressive Music which his dad & Karl Penman's dad owned. He began a long tradition of people I played music with dying; by getting drunk at his fraternity house (I think it was Sigma Nu), falling down the steps and breaking his neck. I don't think, & hope it wasn't, my guitar playing that killed all those good guys but just to be safe I hung it up. I'm posting this with a smile just remembering Randy, Greg, Dana and a lot of other good but gone musicians I've been fortunate enough to play with but they didn't get to hang around. Hang in there Bumus!
11/27/19 08:05 AM
#484

Oh Willy boy, I see you live in Beverly Hills. That explains your angry trump hating attitude. Better get use to it Bro, you're going to have another 4 years of President Tump making America Great 😀👍🏻

PS I did graduate from East but I don't recall seeing you there Did you?


Have a wonderful Trump Day.




11/27/19 03:06 PM
#486

Actually, Terry, in defense of Mr. Allen's comment there was no trace of racism. Character assassination - maybe - but no racism. As a friend to you both, I hope life is sweet.
11/28/19 08:03 AM
#487

It was great to see many of you at the 50th Reunion! I learned of the passing of John Rich, Kristi Stagg's husband as well as the passing of MARY Anne Armstrong's husband, who most of you don't know that he was the one who painted the Red "E" black before a Highland High game! ;0() passed away and most recently the passing of my good friend and Boss Bel Air/Corvette/ VW Van and Antique Ford Model A owner, STEVE GARRETT. I saw this some where on Facebook and wanted to share it:

Since I saw you, my brother BOB BROWN passed away in Eugene, Oregon. He was 74 and died in his sleep from a heart attack. This was unusual since my DAD died at 93, after having had 4 Heart Attacks in his 40s-50s....
This is the first THANKSGIVING since a LOVED ONE passed on and it is exceptionally hard to look at the chair they normally sat in at the table and not hear their voice and their laughter...we MISS THEM today...and everyday.😢
Love ya,
Brian B
11/28/19 02:13 PM
#488

After someone close "moves on" that first series of first without them is tough. Hugs to all those with that empty chair. XO
12/16/19 04:27 PM
#489

So hard to hear of friends of old passing. I've known Steve Garret since kindergarten and always considered him to be a good friend through the years. I'm sorry I missed hearing of his passing until now, so thanks for posting this. I've moved to Cokeville, Wyoming and am now a bit out of the loop-like I'm in another world up here- it's darn cold up here, but just beautiful. I wish you all a very Merry Christmas and Happy New Year!
12/18/19 08:08 AM
#490

Merry Christmas to all of you and hoping 2020 is a great one for all🎄😘
12/19/19 02:23 PM
#491

Merry Christmas and the best of a New Year to you all! May you be blessed with good desires and a growing knowledge of what our Eternal Father has instore for you and your family.

We have been given the greatest gift of all!

May we always remember the reason for which we celebrate Christmas.

from Kathrine (Whitney) Nielson
12/20/19 08:25 AM
#492

Happy holidays to all!!
12/21/19 05:12 PM
#493

oh dear, i have no words for this dan. thank you for sharing.
12/21/19 06:12 PM
#494

Looks like a Hippie Macrame Xmas Tree to me. Good one, Dan. Happy Holidays everyone!
12/22/19 07:27 AM
#495

When I was in town for the 50th I didn't see Ron Clifford so I went by his place of business and left a note. Didn't see Mark Millburn so I went by his house & left a Classic Car Book in his mailbox. I didn't have either a phone number or address for Steve Garrett but I had a model of a Red/White '56 Chevy Bel Air that I was going to give to him, but I didn't see him either, because he was REALLY SICK.

We've had several deaths of classmates this year including STEVE GARRETT, Mary Ann Armstrong's husband, Kristi Stagg's husband John who was MELINDA Snow & Steve Rich's Brother as well as my own brother BOB BROWN. I saw this the other day & wanted to share it with (ya'll) you all:
12/22/19 01:59 PM
#496

THANK YOU BRO. BROWN FOR SHARING THIS NEWS ABOUT CLASSMATES THAT HAVE PASSED ON. I HOPE YOU ARE HEALING FROM THE PASSING OF YOU BROTHER.

I JUST GOT BACK FROM OUR WARD 'CHRISTMAS' SACRAMENT MEETING. THE MESSAGES WERE ON JOY AND KNOWING YOUR SAVOIR. THE MUSIC WAS VERY INSPIRING.

I WAS MOVED BY YOUR POST BRYAN - WE ARE GETTING ON IN YEARS AND LIFE IS MENT TO PASS TO THE NEXT 'PHASE' OF OUR 'PROBATION'. STAY CLOSE TO THE GOSPEL OF JESUS CHRIST. HIS ATONEMENT WAS AN ACT OF LOVE THAT WOULD HELP US AT TIME OF LOSS, TROUBLE, SADNESS, TEMPTAION, AND SIN.

MAY GOD BLESS US WITH WHAT 'HE KNOWS' IS BEST FOR EACH OF US! An old friend and peer, Katy (Whitney) Nielson

Happy New Year and may you all have a 'bleesed' year!
12/23/19 03:31 PM
#497

Katy,

Thank you for sharing your testimony...I found it comforting.

Brian
01/06/20 06:17 PM
#498

Dee Brown came by today and we exchanged Birthday Gifts. Here is a photo of both of us with a vintage MG or perhaps an AUBURN Boat Tail-it has right hand drive!

Many in the Class of 1969 are turning SIXTY-NINE this month! DAN BROWN today, Sheri Johnson, CONNIE Hancock, Karen Smith, Jayne Cannon, Jon"Happy" Holbrook, Ted Kanell, CATHY Arnovick, Paul Matthews, Mike Fielden and Dave Sampson all by the 22nd!
01/07/20 06:45 PM
#499
01/08/20 05:47 PM
#500

Enjoyed the photo. Happy B-day to all of you who were mentioned in Bro. Brian or is Bro. Dan (Brown) message. Yes, we are all 69 or about to be 69 years old. I hope we are all keeping journals of our experiences to share with our family and beyond.

Living my 69th year and hope I am learning what I was sent here for.

Kin ye, Kate (Whitney) Nielson