East High School


Class Of 1969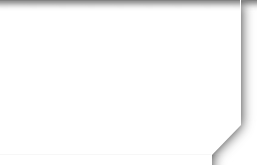 What's New-Classmate Updates


Not a member?
JOIN HERE
Find and click on your name. Posted on: Aug 07, 2021 at 8:31 PM
I hope you have a very happy birthday and a year full of health and happiness. You have always been an example to me. I love playing the piano. I'm not as good as you and my fingers, full of arthritis, struggle but music means the world to me and I have enjoyed listening to you play since high school! I enjoyed your piece at the reunion. Thanks, Sally, and Happy Birthday!
Love, Lois Gates Mortensen???????? Hey, Eric. I recall a time in algebra class (?) you and I talked about chucking it all a traveling to Mexico. Well, I'm there for most of the year (see me and a friend below in Yelapa, Jalisco). The rest of the year my wife and I spend in Sandpoint, Idaho, a mere Sunday drive from Spokane. Maybe coffee sometime when you're free ... here or there.

Ralph Zimmernann Posted on: Mar 13, 2021 at 8:41 AM
Happy Happy Birthday Verdo. Hope it was a GREAT ONE!!!! Happy Happy Birthday Mary Lou. Hope it was a GREAT ONE!!!! Posted on: Feb 07, 2021 at 12:52 PM
Happy Birthday Marv. Hope you have a fabulous day! Happy Birthday Jayne! ????????????
Posted on: Sep 28, 2020 at 9:17 AM
Happy Birthday Annette! I hope you have a wonderful day...you deserve it!