East High School


Class Of 1969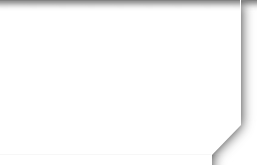 What's New-Classmate Updates


Not a member?
JOIN HERE
Find and click on your name. I'm so sorry to hear about Steve's passing. He was a wonderful friend and brightened up my year I shared with you all at East High School. We were friends for years after that too. I talked to him on the phone just a couple of years ago. So sorry he's gone. ???? Happy Birthday, Bob.........Hope you and Cat have some fun for your Birthday.
Happy Birthday Steve. Hope you are doing well.
Posted on: Mar 12, 2023 at 10:25 AM
Happy Birthday Verdo. Have a great day. Posted on: Mar 12, 2023 at 12:42 PM
Happy Happy Birthday Verdo. Hope it is a GREAT ONE!! Luv ya Posted on: May 23, 2022 at 9:50 AM
Thanks so much Debbie . It is nice to hear from you. I am very busy taking care of my 95 year old dad that lives next door to me and my husband who has dimentia, and needs so very much. It seems like I don't get anything done. Days go very fast. When I was a teacher it seemed like I got a lot more done. My dear son is helping us re-roof our home. It is costly and not an easy job! Thanks again for your sweet note. I hope you are doing well. Isn't getting old hard? It certainly is not for sissies! Have a nice summer. You sure are doing a fantastic job and touching many lives. I would love to see some of your old Photos. You are beautiful and don't ever change or get old!
Luvya Debbie, I have many fun memories of you and East High. Thanks for thinking of me.
Lois????
Posted on: Dec 16, 2022 at 7:37 AM
Happy Birthday Cheryl Posted on: Aug 10, 2022 at 2:10 PM
Happy Birthday Bob. Nice seeing you at the reunion three years ago. I hope you have survived the pandemic in good form.
Carolyn is a beautiful example for us all. She was a bright and creative friend. I send love and peace to her family and friends.
Posted on: Jun 12, 2022 at 1:18 PM
Happy Birthday, Dave! Hope all is well with you and yours. :)