East High School


Class Of 1969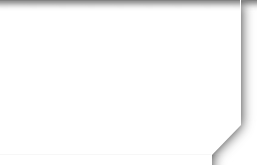 What's New-Classmate Updates


Not a member?
JOIN HERE
Find and click on your name. Posted on: May 23, 2022 at 9:50 AM
Thanks so much Debbie . It is nice to hear from you. I am very busy taking care of my 95 year old dad that lives next door to me and my husband who has dimentia, and needs so very much. It seems like I don't get anything done. Days go very fast. When I was a teacher it seemed like I got a lot more done. My dear son is helping us re-roof our home. It is costly and not an easy job! Thanks again for your sweet note. I hope you are doing well. Isn't getting old hard? It certainly is not for sissies! Have a nice summer. You sure are doing a fantastic job and touching many lives. I would love to see some of your old Photos. You are beautiful and don't ever change or get old!
Luvya Debbie, I have many fun memories of you and East High. Thanks for thinking of me.
Lois???? Posted on: Dec 16, 2022 at 7:37 AM
Happy Birthday Cheryl Posted on: Aug 10, 2022 at 2:10 PM
Happy Birthday Bob. Nice seeing you at the reunion three years ago. I hope you have survived the pandemic in good form.
Carolyn is a beautiful example for us all. She was a bright and creative friend. I send love and peace to her family and friends.
Posted on: Jun 12, 2022 at 1:18 PM
Happy Birthday, Dave! Hope all is well with you and yours. :)
Happy Birthday, dearest Lois! I was just looking at photos of us as bridesmaids at Veronica's wedding, last night. I was thinking about you, what a special person and friend you have been, and wondered how you are doing. I hope this day is filled with JOY! ~ Debbie
Thanks Faye for the birthday wishes. Hope you and your family are doing well. Terry Happy Birthday Mark! I keep thinking I'll run into you here in St George but no luck. Hope all is well with you. ???????????? Posted on: Aug 07, 2021 at 8:31 PM
I hope you have a very happy birthday and a year full of health and happiness. You have always been an example to me. I love playing the piano. I'm not as good as you and my fingers, full of arthritis, struggle but music means the world to me and I have enjoyed listening to you play since high school! I enjoyed your piece at the reunion. Thanks, Sally, and Happy Birthday!
Love, Lois Gates Mortensen???????? Hey, Eric. I recall a time in algebra class (?) you and I talked about chucking it all a traveling to Mexico. Well, I'm there for most of the year (see me and a friend below in Yelapa, Jalisco). The rest of the year my wife and I spend in Sandpoint, Idaho, a mere Sunday drive from Spokane. Maybe coffee sometime when you're free ... here or there.

Ralph Zimmernann