East High School


Class Of 1969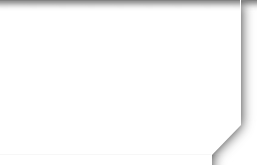 In Memory
William Tingey
William Forest Hurst Tingey, 43, died July 18, 1994.
He was born June 11, 1951 in Salt Lake City to Ralph Lee and Margaret Anne Hurst Tingey. He married Linda Murdock Kirkham on December 13, 1974 in the Salt Lake LDS Temple. He was an Eagle Scout and served an LDS mission to the Central America Mission from 1970-72. He attended the University of Utah and was an active member of the LDS Church. He enjoyed the outdoors, was a great lover of books and was always willing to help others.He is survived by his wife, Linda; children, John Kirkham Tingey, Stacey Leigh Tingey, Lenessa Tingey; brothers, Ralph Hurst Tingey of Chugiak, Alaska; James Lehi Hurst Tingey of Albuquerque, New Mexico; David Anthony Hurst Tingey of Salt Lake City; sisters, Judith Katherine Tingey Lamphere of San Antonio, Texas; and Margaret Diane Tingey Dodds of Las Vegas, Nevada.
Funeral services will be Friday, July 22, 1994 at 12 noon in the Sandy Granite 5th Ward, 2535 E. Newcastle Drive (8890 South). Friends may call Thursday evening from 6-8 p.m. at Larkin Mortuary, 260 East So. Temple and Friday at the church one hour prior to services. Interment, Salt Lake City Cemetery.
https://www.deseretnews.com/article/365346/DEATH--WILLIAM-TINGEY.html