East High School


Class Of 1969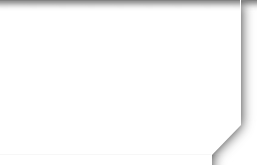 In Memory
Wendy Nelson (Maxfield)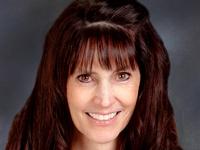 Wendy Nelson Maxfield
1951-2019
Wendy Nelson Maxfield, our dazzling and precious wife, mother, grandmother, daughter and sister passed away on January 11, 2019, after a courageous and faith-filled battle with cancer. Wendy was born in Washington, D.C., on April 5, 1951, to Russell Marion and Dantzel White Nelson. She grew up in Salt Lake City, where she attended East High School. She earned a degree from the University of Utah, where she enjoyed her time as a member of the Chi Omega sorority. Throughout her life, she made everyone she came in contact with feel like they were an important part of her life, because they truly were. Wendy married her loving husband, Norman A. Maxfield, on August 27, 1974, in the Salt Lake Temple, and together they shared a wonderful life of family, fun and adventure. They started off in Washington D.C. where she worked on Capitol Hill, and then settled their family back in Salt Lake City.
Her greatest joy and privilege was found in mothering her 7 children: Marissa (Jeff) Jackson, Blake (Michelle) Maxfield, Matthew (Heidi) Maxfield, Brady (Taisja) Maxfield, Megan (Craig) Hammond, Bryndy (Lincoln) Bradshaw, and Makenzie (James) Taylor. Wendy had endless energy and would drop everything to play with or serve her precious children. She was also the best Nani to her 20 grandchildren, whom she supported at every opportunity; never missing the chance to hold a baby, attend a musical, athletic or school event. Her humble influence as a mother and woman was profoundly selfless. She is now having a tender and long-awaited reunion with her sister, Emily, and her angel mother, Dantzel. She is survived by her husband, Norm, their children and grandchildren, her 7 beautiful sisters, 1 brother, a loving daddy and his wife, Wendy, and a large extended family.
Wendy touched countless lives as a dear friend, neighbor and member of the Church of Jesus Christ of Latter-Day Saints. Her constant effort to serve and uplift others helped her live to a higher standard with unwavering enthusiasm and love. She surrounded herself with goodness. Her heart was full of gratitude and charity. Wendy had a close and personal relationship with the Lord through prayer, and sought every opportunity to be His hands. She was completely devoted to the gospel of Jesus Christ.
Wendy was blessed with physical beauty and grace of movement; she continually loved to dance through life. Music was an inspiration to her, it was uncanny how many, many songs she could sing word for word; she was a living music box. She was always having fun - whether it was late night rollerblading, doing high kicks, taking a lap around the entire lake on her slalom ski, and going non-stop on every vacation - there was never a dull moment. We weep together because of our love for dear Wendy and are grateful to know that families can be together forever.
A funeral will be held on Saturday, January 19, 11:00 a.m. at the Brighton Stake Center, located at 2895 Creek Road, Sandy, UT 84093. Friends and family may come to honor this remarkable woman on Friday, January 18, 2019, from 6-8 p.m. at 2895 Creek Road. The funeral will be followed by a private family graveside service. Online condolences www.cannonmortuary.com.
Published in Deseret News from Jan. 13 to Jan. 16, 2019
http://www.legacy.com/obituaries/deseretnews/obituary.aspx?n=wendy-nelson-maxfield&pid=191244805&fhid=29609