East High School


Class Of 1969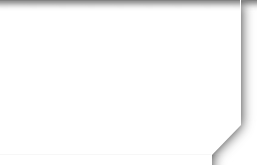 In Memory
Virginia (Ginger) Delamare (Cannon)


Virginia "Ginger" DeLaMare Cannon
March 20, 1951 - April 9, 2019
Virginia DeLaMare Cannon, age 68, passed away on Tuesday, April 9, 2019, at her home in Logan, Utah, surrounded by family, after a battle with cancer. Ginger was born March 20, 1951, in Salt Lake City, Utah, to Donlon and Ardith Kimball DeLaMare. Growing up, she was a second mother to her seven little brothers and a big help to her mother. She was excited to go away to college at SUSC where she studied Elementary Education. She married her sweetheart, Scott Roy Cannon, on Aug. 30, 1972, in the Salt Lake Temple. Together they raised a family of seven children, living in the Salt Lake area, San Antonio, Texas, and Logan, Utah.
Ginger led a life of service to all those around her. She was a faithful member of the Church of Jesus Christ of Latter-day Saints and served in many callings on the ward and stake levels of the Relief Society, Primary, and Young Women's organizations. She loved her Savior, Jesus Christ, and she could often be found visiting those in need, in spite of her ever busy schedule. She and her husband served as a senior missionary couple in the London England South Mission. She served for many years as an ordinance worker in the Logan Temple. She loved singing and was in many choirs and singing groups. She sang with the American Festival Chorus for many years. She served in the P.T.A. and volunteered many hours in local schools. She served as an election judge, and taught her children their patriotic duty to vote every year. She attended countless soccer games, swim meets, band & orchestra concerts, and supported her children and grandchildren every chance she got. She also taught Suzuki piano lessons for many years. Ginger was a friend to so many around her and a beloved wife, mother, sister, aunt, niece, cousin, and grandmother. She adored her grandchildren and spent special time with each one. She made the most delicious roast beef and gravy in her weekly Sunday dinners.
For Ginger, work was a means to an end, not a barrier to fun. To those around her, it was amazing how she kept her house clean, her large family well cared for, and her many duties fulfilled, and yet she still found time to call or visit or bake for someone in need. She made family vacations a priority and so much fun for her family. Even when her cancer limited her mobility and crippled her with pain, she was ever looking to the needs and comfort of others! Ginger's love and care did not cease when someone disagreed with her principles and beliefs. She loved & cared anyway.
Ginger is survived by her husband of 46 years, Scott, her seven children: Scott Jr. (Ivy) Cannon of Logan, Mark (Stacey) Cannon of Laie, Hawaii, Paul (Vilimaina) Cannon of Austin, Texas, Emily (Ben) Gilgen of Woods Cross, Utah, Rachel (Jeff) Whitchurch of American Fork, Utah, Kimberly (Alex) Kelley of Logan, Utah, Melissa (Sammy) Hislop of Layton, Utah, and her seven younger brothers: Philip (Debbie), Kimball (Lisa), David (Kayla), Richard (Julie), Randall (Karen), Michael (Jeanette), James (Carolyn) DeLaMare, and almost-siblings Bruce & Ann Woolstenhulme, and her 16 beloved grandchildren. Ginger was preceded in death by her parents, Donlon & Ardith. Many thanks to all the friends, ward members, and Hospice nurses for all the great help over the last year.
Ginger's funeral will be held on Monday, April 15, 2019, at 2 p.m. at the Logan Foothill 1st Ward building (1450 East 1500 North, Logan). In place of a viewing, before the funeral the family will be available to visit between 12:00-1:45. Interment will be in the Logan City Cemetery. In lieu of flowers, please buy a roast and invite your family over for a Sunday dinner. Condolences and thoughts may be expressed online at www.allenmortuaries.net.
Published in Logan Herald Journal from Apr. 11 to Apr. 13, 2019