East High School


Class Of 1969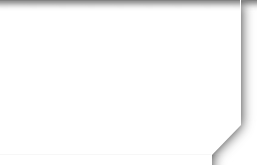 In Memory
Vern Dellapiana VIEW PROFILE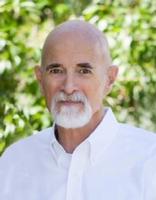 If you're reading this I suppose I finished before you. I'm feeling an overwhelming amount of love and appreciation and gratitude for all who I've encountered on this journey. For my family, defined in its broadest context, who nurtured, taught and helped me learn the basic lessons of life and instilled a sense of belief and faith in my life, who challenged me to think and to seek a sense of purpose, possibility, resiliency, and determination: thank you. For so many friends and colleagues over the years who shared adventures and helped me in becoming a better person. Thanks to the many colleagues, and mentors from the Great Italian mission who shared so many great experiences, and those in the business world who taught me an enduring sense of curiosity and respect for how we become what we are and to examine the options and make choices, then to iterate and try again and again. Thanks for the deep and everlasting friendships. We have something to learn from every person we meet and have met during this journey.
Family continues to grow and extend in ways we couldn't possibly imagine, extends back in history and forward into the eternities. The lesson is profoundly simple: we are all brothers and sisters, all on the same journey and all subject to the same set of challenges that mortality offers. Thanks for making this journey with me.
I have great respect and gratitude to the many doctors and nurses who have cared for me and given so much of themselves to me over years of care. Thank you. Special thanks to Julie, Sally, and Charlotte for their dedicated and loving care during my last months of life.
I'm so grateful to the ones I love the most: to my daughters, step-children, grandchildren who have brought continuous joy into my life and who will continue to in the coming eternities. Thank you and much love.
Lastly, I'm so grateful for my lovely wife Karen. Her love and insight into my soul has accelerated my spiritual growth, and my connection to knowledge of my Heavenly Father and his Son, has comforted and loved me without reservation and who I will hold in my heart forever.
Survived by his wife; parents Gabriel Della-Piana his wife Connie Della-Piana and mother Ilene Cooley; siblings Marla (Mark) DeBry, Ralph (Rocio) Della-Piana, Risa Hawes, Gina Della-Piana, Ben (Kristie) Della-Piana, Tadashi (Lily) Sakashita; children Elisa Della-Piana, Mariel (Jon) Della-Piana Balzotti, Stacy (Billy) Opheikens, Alicia Fillerup, Krista Della-Piana and David (Madison) Fillerup; and all 16 Grandchildren.
Funeral services will be held on Saturday, December 28, 2019 at 11:00 a.m. at The Church of Jesus Christ of Latter Day Saints located at 1020 East Sunburn Lane. A viewing will be held just prior to the service from 10:00-11:00 a.m. In lieu of flowers, please donate to Quality Home Health & Hospice (QualityatHomeUtah.org). Interment at Larkin Sunset Gardens at 1950 E 10600 S, Sandy.
https://www.larkinmortuary.com/obituary/vernal-lee-della-piana/
Click here to see VERN's last Profile entry.