East High School


Class Of 1969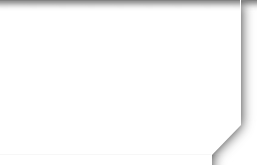 In Memory
John Straley VIEW PROFILE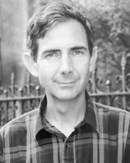 Oct. 30, 1950 ~ Aug. 7, 2016
"OK, here's the plan. We've got to do this. On Aug. 7th, we have to run the Crystal Springs Trail Half Marathon. It is the perfect race! What could possibly go wrong?" Just past mile 10, in mid stride, John collapsed and died instantly with dirt on his legs, sweat on his brow, and wearing his favorite HOKA's and Dirty Girl Gaiters. As an avid and lifelong competitor, he wouldn't have wanted it any other way
May West said "You only live once, but if you do it right, once is enough". John did it right. He loved his wife Marilyn Dillon, daughter Emily (Cory), son Michael (Dawn), grandsons Miles, Dillon & Evans; his running dogs Max (deceased), Penny & Andy; horses (Image) and horse shows; siblings Bonnie, Jim, Joe, Barbara, Jerry & Jeff and numerous nieces and nephews; RISK World Cup; hundreds of friends; Polar Bear Club; dinner parties; travel; driving too fast; pool parties; Tuesday Morning Speed Workouts and the Larchmont Track Club; going to the desert; East High (class of 1969); the U of U (BS '74, MBA '77, JD '83); teaching and practicing law; gardening; winning races; and beating cancer.
Many thanks to his fellow runners who assisted during this crisis, Coastal Trail Runs and Race Director, Wendell Doman, the EMT's, and Woodside Fire Dept.
A Memorial Run will be held at the East High Track on Aug. 21st at 8 a.m. Details at chemdog.com/Larchmont. A Celebration of a Life will take place Aug. 22nd from 5:30-9:30 p.m. (program begins at 6 p.m.) at The Garden Place at Heritage Park located at 2601 E. Sunnyside Ave. In lieu flowers donations will be accepted to the John Straley Run for Justice Memorial Fund at the SJ Quinney College of Law, 383 South University Street, SLC, UT 84112 (Attn: Kevin Carillo); toandjusticeforall.org; or to Seashepherd.org.
Published in Salt Lake Tribune from Aug. 13 to Aug. 21, 2016- See more at: http://www.legacy.com/obituaries/saltlaketribune/obituary.aspx?n=michael-john-straley&pid=181059062&#sthash.zVw7Qwhn.dpuf
Click here to see JOHN's last Profile entry.