East High School


Class Of 1969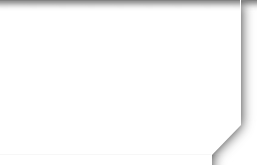 In Memory
Janice Dick (Steenblik)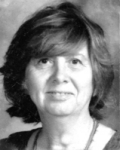 Janice was born in Salt Lake City Utah to W. Virgil and Vera Y. Dick. As a young girl her parents left their modern home in Utah, and moved to a rudimentary farm near Liberty, Missouri. Janice's father desired to share with his brother who lived there, what he had learned about Christ's original church being restored in its fullness. Consequently Janice's parents were some of the founding members of the first congregation of The Church of Jesus Christ of Latter Day Saints in Liberty Missouri. Janice treasured the memory of attending Church meetings at the Liberty Jail and rejoiced when the Kansas City, Missouri LDS Temple was dedicated this year. In Janice's early adolescence her parents served a mission for the Church in New Zealand, there she fell in love with the Maori people and their culture. Her parents choices to share Christ's good news to sacrifice for the good of others set a precedence for Janice's life.
Janice attended East High School and graduated from Brigham Young University with a degree in Elementary Education. Following her graduation, Roelof Scott Steenblik whom she had met as a teenager and was the love of her life, returned from his mission for the Church. While Scott began his secondary education, Janice took the opportunity to fulfill her childhood dream of serving her own mission. She served in Norway and found joy in her service and the culture there – even this past summer amidst her chemotherapy treatments she baked traditional Norwegian krumkaka to share with others.
In 1975 Janice was married to Scott, her prince as she often called him, in the Salt Lake Temple. The five children and six grandchildren that followed (one on the way), Janice claimed as her crowning accomplishment, the jewels of her life. Janice's young family could often be found in the morning hours gathered around the kitchen table with the Bible and Book of Mormon open next to bowls of hot cereal. Janice taught tirelessly of Jesus Christ and His transforming atonement. She frequently reminded her children - "We don't need to be perfect, we need to utilize the Atonement perfectly." Janice taught elementary school for years and thereby influenced hundreds of other children. A dear family friend visited one week before her passing, and said – "Janice you have loved my children unconditionally, more than any other friend has loved them. " Truly Janice suffered the little children to come to her. Even one month ago, she gathered her children, for the last time, in the temple to share with them and to teach them.
Janice always wanted to "have enough children to have a baseball team" and consistently opened her heart and home to more children - Heleen Juwett from the Netherlands, Shauna Eaglechasing from S. Dakota, and Mayra Liseth Malmborg from Venezuela – each became her adopted children. Scott describes his wife as the embodiment of charity: keenly empathetic to others needs and quietly sacrificing to serve others.
Janice could often be found spontaneously flying kites in the park behind her home, playing with the children on the floor, or traveling to Southern Utah to go camping. Designing and sewing clothing also brought her joy. Always ready for a new adventure, at age 58 Janice obtained her Masters Degree in Elementary Education while teaching. She loved to play the piano and organ, and often played piano/organ duets with Scott for church meetings. Janice served in various leadership and teaching capacities on the ward and stake level in the Church and made significant contributions to civic and public education endeavors. Janice sustained Scott as he served as Branch President of a congregation of Cambodian refugees, and was instrumental in establishing their community in West Valley City, Utah We will sorely miss our Princess, our Mama, our Nana, and will always celebrate all that she is. Until the day we join join her again, we will feel her everywhere: in the laughter of children, in the melody of a hymn, in our daily choices to think of others and be happy in our challenges and blessings. Janice is survived by her husband of 37 years, Roelof Scott Steenblik, her children, Aunika and Bill Kidd, Kiersten and Brian Gallacher, Desireé and Anthony Buck, Spencer and Rachel Steenblik, and Valerie and Adam Saxton, her grandchildren and three siblings Richard and Colleen Dick, Terry and Laurie Dick, Luanne and Tim Smith.