East High School


Class Of 1969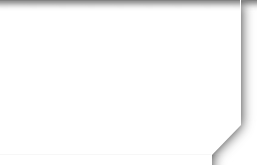 In Memory
Helen Forsberg (Arnold)
Helen Elizabeth Forsberg
|
Helen Elizabeth Forsberg
1951 ~ 2012
Helen Elizabeth Forsberg, beloved daughter, wife, mother, sister, aunt and friend, died April 17, 2012 from complications of liver failure. She was 60; she was much too young. Helen was born in Salt Lake City on May 2, 1951, to Maureen Kendall Forsberg and John Ernest Forsberg. Her mother died when she was a teenager. Her father instilled in her a love of sports and a passion for human rights. In junior high Helen began reading the Salt Lake Tribune from cover to cover every morning. This made her eternally late for school and well-known for her daily shortcut: mad dashes over the fence to Clayton. Helen wrote on the paper at East High, and studied English at the University of Utah. Then after working briefly in the Tribune library, she applied for a reporting job in sports. She was camping with family when she discovered she had been hired on as a
reporter
. Of dance. About which she knew little. But what a fortuitous break for Helen and Salt Lake's arts world. Rather than freezing up, she buckled down and learned fast. Over the next 25 years she elevated the coverage of dance into an essential beat. In so doing she became a major, discerning contributor to the growth of professional dance in Utah. She also developed a deep interest in the visual arts and became a champion of Utah artists and galleries. In 1981 Helen had married Lou Arnold, who used to tease her as she crossed the fence to Clayton (it would take a decade before they actually met). After marriage she got her revenge by converting him into a Democrat, an activist, and an art lover. As a mother she was loving, hilarious, and determined that her daughters take hold of the world and master it. She taught her girls the value of laughter, generosity, and to care deeply for others in thought and action. Helen served on the boards of City of Hope, RDT, and Art Access. She helped choose dance awardees for the NEA, and was a certified Hospice and Utah AIDS Foundation volunteer. She always loved Ballet West, RDT, her family and friends, and her little white dog. We loved her back and will miss the wild intelligence of her love and passions dearly.
She is survived by her mother, Vivienne Remley Forsberg; husband Lou Arnold; daughters Miah Arnold (Raj Mankad) and Piper Regennitter (Tom); grandchildren Lila and Vishwa, and Ashley, Jonny, Natalie, and Addison; and her sisters Patricia Forsberg (Stephen F. Speckart), Suzanne Forsberg, Patricia Carkeek (Riley), and Lucy Kathleen Clixby (Thomas); and niephlings Shaun, Andre, Agatha, and Emma.
Memorial services will be held at 3:30 on May 2nd, at First Unitarian Church in Salt Lake City. Family and friends will gather at the Phillips Art Gallery afterwards. If you wish, make donations in her name to Ballet West, RDT, or buy a piece of local artwork.