East High School


Class Of 1969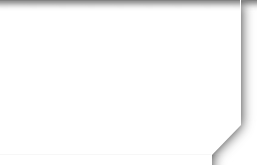 In Memory
Conway Hansen
1951 - 2013
Conway Kasteler Hansen ended his life on June 14, 2013 at his home in Lehi, Utah.
Born April 10, 1951 in Salt Lake City to Fred Junior and Barbara Kasteler Hansen. He was a member of the LDS Church. Conway lived in Layton, Salt Lake City, Centerville, and Lehi. He attended East High School and graduated with a B.S. degree in accounting from the University of Utah. In 1973 he married Pamela Jensen, later divorced. Conway spent many years in the banking and small business lending industry. He owned a small business at the time of his death. Conway was a proud father of five sons. He enjoyed coaching his oldest son, Michael, in Special Olympics and was honored to have four sons serving in the Army. He was loved and will be missed by all.
He is survived by his sons, Michael Jensen, South Jordan: Jason Conway (Nicole), North Carolina: Erik Mead (Megan), Virginia: Andrew Fred (Natasha), Georgia: Spencer Lynn, Washington; and six grandchildren: Mckinnley, Bridger, Carson, Riley, Tucker, Wesley; and his siblings; Richard, Steven, Randall, and Janet Rasband. His parents preceded him in death.
Friends and family are invited to attend a Funeral Service on Saturday, June 29 at the Lehi 45th Ward, 127 East 3200 North, Lehi at 11:00 a.m. Friends may call at Larkin Sunset Lawn, 2350 East 1300 South, Salt Lake City from 6 to 8 pm on Friday or at the Ward one hour prior to services on Saturday. Interment will be at Larkin Sunset Lawn.