East High School


Class Of 1969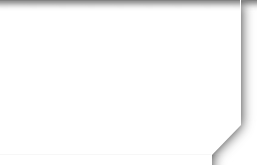 In Memory
Carolyn Whitchurch (Jorgensen)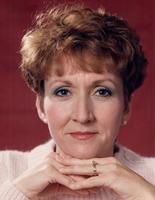 Carolyn Whitchurch Jorgensen was born in Bountiful Utah in 1951. Her home for the next 21 years was with her family in Salt Lake City, Utah. Carolyn was the fourth of nine children of Walter Almon Whitchurch and Phyllis Pettit. She is survived by her husband, Bruce Jorgensen; children: Jennifer Ann (Ryan Pitt); William Alan (Jennifer Rose), Paula Sue (Pablo Airth), Nathan Owen (Cherie), and Andrew Lynn. She has six surviving brothers and one sister: Robert Earl (Marjorie), John, David (Tina), James (Fran), Ray (Julie), Ann, and Tom (Becky); and 25 grandchildren. Her mother, father and one brother, Walter Alan, preceded her in death.
She attended grade school and middle school close to her home and graduated from East High School. She started college at the University of Utah studying interior design and then transferred to Brigham Young University, to continue her studies. There she met and fell in love with Bruce Jorgensen of Richland, Washington. They were married in 1973 and eventually settled in Richland, Washington. Richland was home for her, she didn't want to live anywhere else.
Carolyn enthusiastically embraced homemaking, motherhood and companionship with Bruce. She loved children and young people and found great joy in raising her five children. When her children were growing, she always loved welcoming their friends into her home.
She loved the outdoors and camping. When her children were young, she took it upon herself to completely renovate a pop-up camp trailer. She replaced the flooring, redid the cupboards, and outfitted the entire trailer for spur-of-the-moment trips to state parks, campgrounds, and even ocean shores. She loved camping, getting ready for the trip, traveling to different camp sites, setting things up, cooking and enjoying long chats about the campfire. She felt so in tune with life, nature, and her family when she was camping.
Carolyn's love of learning led to a return to college later in life to finish a degree in teaching. She and her family were very proud of her accomplishment. Shortly after she finished her schooling and received her teaching certificate, her health began a long, slow decline. Fortunately for her family she didn't let her health keep her from being enthusiastic about life. She raised her five children with love. She welcomed each grandchild that came along with equal enthusiasm. She nurtured and loved her husband more than he deserved.
She was passionate about the fine arts. She loved tap dancing and couples dancing with her husband. She loved to paint, especially toll painting and oil painting. Carolyn left several paintings as a reminder of her talent and her perspective on life. She especially loved pastoral scenes. She claimed she loved all seasons of the year for their varied colors and changes to the landscape.
Carolyn lived by faith. She was an active member of The Church of Jesus Christ of Latter-Day Saints. She served in various callings in church and loved to associate with others. She loved the scriptures and songs of faith. She was deeply devoted to the principles of Jesus Christ. Her gift to quickly forgive meant that she did not hold a grudge, especially with her husband. She dedicated herself to him with genuine and sincere devotion. According to her, life consisted of being nice, spending time with her man and her family, and singing songs of joy and happiness. Many times she would just sing because she felt like it. She loved singing. Her favorite song was a children's primary song, A Child's Prayer. Her favorite orchestra piece was Handel's Messiah. She practiced memorizing songs from the hymn books. As her physical mobility declined, she took up the piano and sang happily to herself.
As the effects of chronic pain and poor health on her body increased, she became happier and more content. She did not resent her lack of mobility, only her lack of contact with others. She has left this world a much better place for her smile, her love, and her example of faith.
https://www.sunsetgardenstricities.com/obituary/2020/12/carolyn-jorgensen/#comment-42494