East High School


Class Of 1969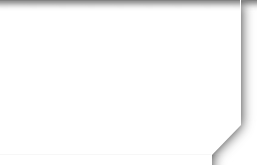 In Memory
Brian Moffett
Deceased Classmate: BRIAN MOFFETT
Date Deceased: Dec-21-2004
Age at Death: 53
Cause of Death: Automobile accident - killed instantly
Classmate City: Meridian
Classmate State: ID
Classmate Country: USA
Survived By: LaDene (Denie) McInelly Moffett (wife) Christy Moffett Horton (daughter) April Moffett Earl (daughter) Casey Brian Moffett (son) Rusty Dean Moffett (son) 2 granddaughters, 2 grandsons

Brian was a quiet person who thought things out before he acted. He loved life and his family. Brian started 5 companies in his life and was successful at whatever he did. He loved to travel with his wife, his favorite destination was Florence, Italy with plans to return there in 2005. He was active in the LDS church and looked forward to serving a mission when he got older (or grew up) as he liked to say. He left a huge hole in all of our hearts with his passing.

OBITUARY 2004 SL Tribune
Tracy Brian Moffett, 53 of Meridian, ID since 1989, passed away December 21, 2004, due to causes suffered in an auto accident at highway milepost 229, Cassia County, ID. Brian was born May 7, 1951 in Salt Lake City, UT.
His beloved parents, Theron Moffett and LaRae Shurtliff Christianson, raised Brian in Salt Lake City.
Brian attended schools in Salt Lake City, graduating from East High School in 1969. He attended the University of Utah and Salt Lake Community College.
Brian trained and served as a medic in the Utah National Guard.
Brian worked as a hod-carrier, advancing to a journeyman bricklayer, starting his own masonry company.
After deciding his knees needed a change, he started a janitorial company while returning to the U of U to study accounting. He decided that he wanted to do more than crunch numbers, and started to work for Utah Disaster Kleenup as a project coordinator advancing to an estimator and opening a satellite office in Ogden, UT.
In 1989 he moved his family to Boise, ID to open another office for UDK under the name of Disaster Kleenup. He loved the excitement of starting from scratch and building new companies. In 1997 he left DK and built cedar chests with his business partner, Scott Leslie, while also starting Rocky Mountain C.T.R., selling the company in 2004.
At the time of his death he was contemplating starting another company building violins and "candy pooping moose", with many friends as recipients.
He was excited about starting new things, developing them and moving on to another challenge.
Brian and Denie were fortunate to travel to many foreign places including Italy, London, Acapulco, Toronto and Puerto Rico through work. He married his high school sweetheart LaDene "Denie" McInelly on February 24, 1971 in Salt Lake City. Brian and Denie were sealed in the Salt Lake Temple for time and all eternity on May 26, 1972. They were blessed with four children.
Brian was a lifelong member of The Church of Jesus Christ of Latter-day Saints. He served in many callings, his favorites being a nursery leader and a home teacher. His desire was to serve a mission and he talked about it an the time.
Brian was well thought of by all, but never sought recognition. Although he will be sorely missed, his family is comforted by knowing he has been reunited with our Savior.
Brian is survived by his wife, Denie Moffett of Meridian, ID; daughters: Christy Kimberly Horton, and husband Justin of Anchorage, AK; April Leigh Earl, and husband Justin of Meridian, ID; sons Rusty Dean, and wife Ann of Boise, ID; Casey Brian of Boise, ID; mother, LaRae Christianson of Midvale, UT; father, Theron Moffett of SLC, UT; birth mother, Merelyn Adamson; Orem, UT; nephews; and four grandchildren.
He was preceded in death by grandparents: Nonnan D. Moffett, Florence Eggleston Moffett, OrIa Shurtliff, Betty Shurtliff, Kriss Shurtliff, brother Kayle Adamson and sisters Karen and Joanne Adamson.
Friends may greet the family at a viewing at the Kuna Stake Center, Sunday, December 26, and Monday prior to the services. The funeral will be held Monday, December 27, at the Kuna Stake Center, corner of Kuna and Black Cat roads. Arrangements are under the direction of Zeyer Funeral Chapel, Nampa, ID.