East High School


Class Of 1969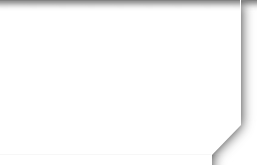 In Memory
Bob Center
April 26, 1951 ~ Feb. 23, 2013
We lost our Dad, Brother, and Friend much too soon at age 61. Bob passed away from a sudden heart attack, on February 23, 2013, at his home in Lake Tahoe. Bob was born in Syracuse, New York and moved to SLC, Utah with his family when he one years old. He graduated from East High School in SLC, Utah and went on to pursue his passion for music in Colorado.
Bob was a gentle man who had a great capacity to be in the 'moment'. Bob was full of love, kindness, and sensitivity to all living creatures. Bob had many talents: he was an artist with wood and recently worked in Lake Tahoe as a finish carpenter and wood carver. Bob had a gift as a musician, writer, creator, guitarist and singer. He had his own bands in his teens and twenties, "Friendly Folk" and 'Harmony Wheel'.
Bob had a love of the outdoors from a very young age; he skied, hiked, and was a river rafter in Utah. Bob's family has many memories but remember Bob most for his gift of music, his humor, and his love and appreciation for the outdoors.
Bob lived life to the beat of his own drum. He was one with his music and his interest in the Native American way of life. To his native friends he was known as "Man that dances with the Sun", "Nighthawk", and "Brother Friend". Brother Friend chose to walk according to traditional ways of life. He had many teachers from different tribes, he learned ceremonies and rituals as well as lead some of them for others.
Bob once wrote: "my spiritual walk in this world has provided me with many opportunities for growth." Bob was on a continual journey of growth and he accepted and embraced his spiritual walk.
Bob was preceded in death by his father, Charles S. Center, mother, Ann Reynolds Center. Bob is survived by his most treasured son and friend, Kit Center, 29, Oakland CA, who refers to Bob as "Pops" as well as his siblings: Gary Center of California, Chuck Center of South Carolina, Laura Center of New Mexico, Sue Center Lewis of Utah, as well as all his devoted friends.
Bob, we hope that someday we will all sing together again in perfect harmony.
We will miss you deeply but thank you for enriching our lives with your gifts.
A "Celebration of Life" for Bob will be held in Lake Tahoe, March 10, 2013, the time and place will be announced.
In lieu of flowers, donations may be sent to the family to be distributed to support Bob's strong commitment to Native Spiritual Life Ways in specific communities throughout Utah and California.
We thank friends and family whom contributed to this small tribute to Bob.
Published in Salt Lake Tribune on February 27, 2013