East High School


Class Of 1969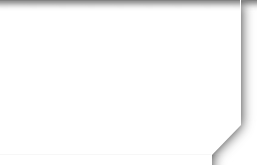 In Memory
Bill Larson VIEW PROFILE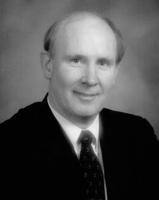 William Reed Larson

1951 - 2023

Salt Lake City, UT-Bill Larson or "Dr. Bill" was a force of life. He passed away on June 14, 2023, after many years of cancer, lung disease and finally Covid. Bill was born January 31, 1951, firstborn of Reed Parkinson Larson and Lennox Adamson. He was always positive and not much could stop him. He had a sharp mind, never-ending energy, and an adventurous and generous spirit. After serving in the Japan Central mission, he met the love of his life, Robin Ririe at the University of Utah (U of U). After their temple sealing, they set out on their first adventure to Seattle, Washington for Dental training. They were a good team for 50 years.

Bill was a natural athlete, excelling in golf (hole in one at the Highland High golf tryouts), tennis, skiing, motor sports and water skiing with flawless starts and stops on the dock. Bill was also a born leader, serving at East High, the U of U, and in callings for The Church of Jesus Christ of Latter-Day Saints throughout his entire life. Bill had a firm belief in the Gospel and was a disciple of Jesus Christ, constantly ministering to those in need. He was especially dedicated to developing the youth. He served in Scouting for over 30 years, receiving the highest recognition a local council can bestow upon leaders (Silver Beaver) for shepherding dozens of young men to their Eagle rank and attending multiple national Jamborees. He was a distinguished mentor to his children's friends, grandchildren, and nieces and nephews; always providing fun and work for all! He planned the first Parley's Stake Trek in 1997, complete with a little hardship for the youth. Bill served on several boards for non-profit organizations and public-interest groups, including The Rotary Club of Salt Lake City, The Hope Alliance, and the U of U School of Music. He enjoyed his associations with his friends in Dinner Set, Great Basin Study Club, and the Newstate Duck Club.

Bill was one of a kind with candy in his pockets and always with a bag or a box with articles, jokes, and survival supplies. He never wanted to be caught waiting in a line without something to read.

Bill also served the Salt Lake City community as a dentist for over 40 years and was renowned for his integrity and dedication to his trade. He was a compassionate professional, regularly treating those in need while discreetly refusing compensation. He taught at the University of Utah Dental school for 10 years-beginning with the first incoming class-and loved passing on his knowledge of Dentistry and his motto, "the patient is first." He was always interested in the students' personal lives and development, offering genuine guidance and counsel beyond the classroom.

His retirement found him at his computer, making and losing money in equal measure. In 2012, he developed a passion for the sky and completed airplane pilot training with his loyal co-pilot (Cooper the dog, complete with headphones) and navigator, Robin (who may or may not have been biting her nails during some of their expeditions). Bill loved being airborne as much as he loved being on the lake. Family time almost always involved adventures on the water; troubleshooting houseboat repairs at Lake Powell or directing cabin improvements at Bear lake.

Through silver skies and over silver waters, Bill was always gliding.

Bill and Robin are the parents of 6 amazing children and their amazing spouses: Russell (Lisa), Scott (Gina), Katharine Lee (Scott), Graham (Carly), Ellen Bush (Gabe), Preston (Natalie) and 17 grandchildren with 2 more on the way. Siblings Brent Larson (Mary) and Eric Larson (Lori). Preceded in death by his sister Ann DeMill and his parents.

A funeral will be held at 11 a.m. on Friday, June 23 at Parley's 3rd Ward, 2615 E Stringham Ave. Family and friends are welcome Thursday, June 22nd, 6-8 p.m. and on Friday, 9:30 -10:30 before the funeral. You may watch the service online through Zoom using the following Link:

https://us02web.zoom.us/j/83557905337

You must be logged into your Zoom account to be able to watch the service. To create a free account, please visit www.Zoom.us.

In lieu of flowers please donate to the University of Utah Dental School, Hope Alliance, the Rotary Club of Salt Lake City, or the Church of Jesus Christ of Latter-Day Saints Humanitarian Fund.
https://www.legacy.com/us/obituaries/deseretnews/name/william-larson-obituary?id=52259660
Click here to see BILL's last Profile entry.