East High School


Class Of 1969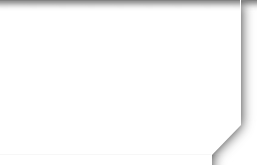 Message Forum
06/01/21 03:17 PM
#689

I found out that my great, great grandfather, Captain James Brown of the Mormon Battalion had Portuguese/African ancestry.
06/02/21 06:53 PM
#690

I just KNEW there was something I liked about you, Dan.
10/05/21 04:24 PM
#691

Can you name the proud Class of '69 Alum in this painting with a Hole-In-One on Mountain Dell Canyon #2?
10/06/21 08:31 AM
#692

Jim McCulla? ❤️⛳️⛳️❤️
10/06/21 09:04 AM
#693

Ooops. Did I spell his name right? ❤️🍁🍁❤️
10/15/21 11:40 AM
#694

Nice work Sydney! Jim McCullough is correct. Nice to know it's not too late to be notable.
12/19/21 02:06 PM
#695
12/20/21 03:24 AM
#696

Merry Christmas to all and a Happy New Year too. I surely hope 2022 is better than the last two years!
12/20/21 03:36 AM
#697

Anyone wanting to move to Southern Utah and want a new home?


I have some beautiful custom homes for sale. I also can build you your dream home, Check out my homes we have built & are in construction now. Www.TCCustom home.com. Here are a few recent built homes. Terry Spinks send me a message or call me.
12/20/21 08:24 AM
#698

Have a Merry one Dan!
The best to you & family . . .

🎅🏽⛄️❄️⛷🎄

Nice homes, Terry! Happy Holidays to you as well, old friend!

01/25/22 03:25 PM
#699
01/25/22 03:40 PM
#700

Who can identify these leopards from Mrs. Bagnell's kindergarted class at Uinta Elementary?

Bottom Row, Left to right

Norm Maxfield, Sally Peterson?, Marv Curtis, Sheralyn Haymore with arms crossed, unknown proud girl with arms crossed, Helen Forsberg, ??, ??,

Second Row

Becky Carr, Possilby Harry Nelson on the right

Del Draper on the third row

Other than that I am lost, but it has been 65 years.
01/25/22 03:48 PM
#701
01/25/22 03:49 PM
#702

This must be a second kindergarten class at Uinta the same year. Clearly Bob Palmer on the front row, maybe Evan Maw on the back, but other than that I'm clueless.
01/26/22 09:20 AM
#703

Thanks Del, I'm middle in second row of "other" kindergarten class. Wish I could help with more names. Ed
01/26/22 09:21 AM
#704

I'm on the other end of the first row. Julie Allred
01/26/22 03:00 PM
#705

Cathy Rytting behind Helen Forsburg and 2 to the right looks like John Strasser.
01/27/22 11:22 AM
#706

OK, Guys, I am not sure, but I think Val Summerhays is at the begging of Row 3 (second Picture) And Bob Rust is at the end of the same row.
01/28/22 10:01 AM
#707

Terry McCarthy in white pants on right?
01/29/22 02:19 PM
#709

Just finished looking at the old Salt lake area photos on Bob Rust's message forum - They brought back a lot of memories I have of Salt Lake City and East High. By the way do any of you have old class photos of Sterwart Elementary school with Ms. Fletcher (Kindergarten) Mrs. Broomhead ( 1st grade) Ms. Lewis (2nd Grade) and Mrs. Miner (3rd Grade) I would sure like to copy them for my family and me. I lost all my photos because of a hack 2 years back. Thanks again Bro. Rust I enjoyed the photo's!
04/26/22 01:29 PM
#711

Just got an email from easthighleopards and ended up spending a few minutes loligagging over the Memorium. So many of our class are gone, just can't believe that all those kids I knew aren't with us any longer.

Going to miss so many with whom I spent enjoyable years of my youth.

God bless us, God Bless us everyone.
06/22/22 01:03 PM
#712

So sad to read about Dave's passing, Such a great guy !
Love to Linda and his family❤️