East High School


Class Of 1969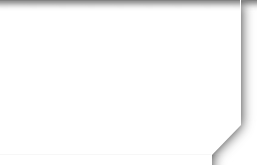 Message Forum
04/26/22 01:29 PM
#711

Just got an email from easthighleopards and ended up spending a few minutes loligagging over the Memorium. So many of our class are gone, just can't believe that all those kids I knew aren't with us any longer.

Going to miss so many with whom I spent enjoyable years of my youth.

God bless us, God Bless us everyone.
06/22/22 01:03 PM
#712

So sad to read about Dave's passing, Such a great guy !
Love to Linda and his family❤️
10/23/22 07:42 AM
#714

A 1967 classmate of my brother, Frank, is posting copies of the Leopard, which he sends to me. I would be happy to repost them here if someone can instruct me on how to post a PDF. It won't let me copy and paste.
10/24/22 09:11 AM
#715

Hi Bob, I'd love to see the Leopard posts. Here's how to do it. 1. Click "Add Response", when you see this page (see below), click the image button just to the right of the button that says "Source." A new box will pop up and you can paste your file or provide a link to it.
10/24/22 10:55 AM
#716

I would love to see copies as well. Thanks for thinking of sharing!!
10/28/22 10:54 PM
#717
10/28/22 10:55 PM
#718
10/28/22 10:56 PM
#719
10/28/22 10:56 PM
#720
10/28/22 10:57 PM
#721
10/28/22 10:57 PM
#722
10/28/22 10:57 PM
#723
10/28/22 10:58 PM
#724
10/28/22 10:58 PM
#725
10/28/22 10:59 PM
#726
10/28/22 10:59 PM
#727
10/28/22 10:59 PM
#728
10/29/22 08:08 AM
#729

How fun Marv Curtis! Thanks for these Leopard memories!
10/30/22 08:46 AM
#730

Thanks Marv.
10/31/22 09:12 AM
#731

Thanks Bob and Marv! So fun to read the articles and see the pictures!
11/02/22 01:51 PM
#732

pretty cool reminiscing with the old Leopards. Thanks Bob, thanks Marv. Bunch of senior citizens all of us. Did you ever think we would make it this far? I didn't
01/16/23 01:36 PM
#733

Well, after 28 years in Salt Lake, 32 years in California, and 11 years back in Salt Lake, I'm back to California! Before you tell me that everyone is leaving CA to move to UT, I have to say that that is a major reason for the move. Also, there are still several dozen people here.
01/17/23 12:33 PM
#734

Welcome back ab
01/21/23 11:01 AM
#735

Thanks!