East High School


Class Of 1969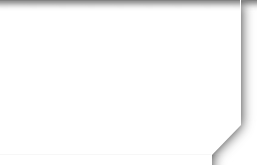 Message Forum
12/26/20 11:53 PM
#678

We have lost a great friend for awhile, but there will be many on the other side that will have their memories rekindled of great football games, who owned which car and where the country stood at his passing. His dedication and passion about the class of '69 was a wonderful example for us all. God speed Brian...thanks so much for the memories.
12/27/20 10:43 AM
#679

I've been thinking of and praying for Brian, Susan, his family, and their many friends constantly these last few weeks. The picture of the American flag draped over him brought tears to my eyes ... such finality, yet also such a powerful symbol of gratitude for his service in the National Guard. Brian's life, growing up, was not the easiest in many ways. But his unique personality was always so open and happy to share his avid interest in and love for classic cars, football, '50's and high school memorabilia. He was instrumental in getting classmates together for reunions and for lunches with "the guys" at Hires on 4th south for burgers and his drink-of-choice: Root Beer Floats. It was evident how much he loved his years at East High by the scrapbooks he kept and the buddies he stayed in touch with. Brian will always remain someone I cared for deeply. Rest In Peace, dear friend!
12/27/20 12:52 PM
#680

I heard about Brian taking ill a few weeks back. Now it saddens me further that he didn't recover. I first became acquainted with him @ Bryant Jr. High. His outgoing personality immediately caught my attention. I was fortunate to have had a good chat with him @ the reunion's men's lunch. Brian talked about his concern for a fellow classmate who was ill and how he might cheer him up with a visit. Thinking of others was a great trait of Brian's. My condolences to his loved ones during this difficult time.
12/27/20 02:28 PM
#681

I'm in tears I read about Brian Damn Covid It's a Terrible Virus

I'm still recovering from it, the lingering effects last and last then Pop up again.

Then Katy tells about Carolyn She was a Great Friend

May the Lord Bless Us All

Deb
12/27/20 03:33 PM
#682

Bood Nowels

I will miss Brian. Dan and I went to elementary Junior high and High school with Brian. We ,like MaryAnn grew up a few blocks apart
12/27/20 06:00 PM
#683

Great Job John, captured the heart and soul of Brian and the times
01/05/21 03:41 PM
#684



01/06/21 06:47 AM
#685

What a beautiful photo ~ such a very happy looking family! ❤️🌲🌲❤️
>
03/20/21 03:05 PM
#686

Something to think about! - think of what others might be going through.
03/20/21 04:32 PM
#687

I was just sent a noticfication that on saturday it will be Kitty Lee Coulter's 70th birthday. She has recently lost her husband of 40+ years and her mother also. I hope Kitty won't be mad at me for posting this news. She needs our prayers and kind words to stregthen her as she weather's this trial! Love ya Kitty Lee MaGee-Coulter! God bless!
04/10/21 11:24 PM
#688

I thought I'd take the time on the occasion of the 2 week anniversary of my 2nd Covid vaccine shot to share the feeling of relief that came with finally getting here. Man oh man. Happy day. I also thought I would apologize for my part in the political BS that went on here. I do know when to shut up, I just don't always take my own advice. So…..wishing you all a happy & healthy rest of 2021. It's gotta beat the hell out of last year. Live long & prosper.
05/05/21 03:46 PM
#689

I agree with your comments, Bro. Snyder, on being relieved after getting your 2nd COVID shot - my husband and I also have our second COVID shot. We are still wearing masks and trying hard to use the 6ft. distancing that has been advised by science - many people are still choosing not to get their COVISD shots up here in NorthEastern Washington - This is why we are choosing to keep safe. God bless all of you and stay close to the Lord.
05/06/21 08:57 AM
#690

I'm with you guys! Hang in there and don't do anything that doesn't make sense.
06/01/21 03:17 PM
#691

I found out that my great, great grandfather, Captain James Brown of the Mormon Battalion had Portuguese/African ancestry.
06/02/21 06:27 PM
#692

This is cool! Family history is really important. Hope you dig deeper!
06/02/21 06:53 PM
#693

I just KNEW there was something I liked about you, Dan.
10/05/21 04:24 PM
#694

Can you name the proud Class of '69 Alum in this painting with a Hole-In-One on Mountain Dell Canyon #2?
10/06/21 08:31 AM
#695

Jim McCulla? ❤️⛳️⛳️❤️
10/06/21 09:04 AM
#696

Ooops. Did I spell his name right? ❤️🍁🍁❤️
10/15/21 11:40 AM
#697

Nice work Sydney! Jim McCullough is correct. Nice to know it's not too late to be notable.
12/19/21 02:06 PM
#698
12/20/21 03:24 AM
#699

Merry Christmas to all and a Happy New Year too. I surely hope 2022 is better than the last two years!
12/20/21 03:36 AM
#700

Anyone wanting to move to Southern Utah and want a new home?


I have some beautiful custom homes for sale. I also can build you your dream home, Check out my homes we have built & are in construction now. Www.TCCustom home.com. Here are a few recent built homes. Terry Spinks send me a message or call me.
12/20/21 08:24 AM
#701

Have a Merry one Dan!
The best to you & family . . .

🎅🏽⛄️❄️⛷🎄

Nice homes, Terry! Happy Holidays to you as well, old friend!

12/20/21 05:02 PM
#702

Merry Christmas to you all! May we remember why we celebrate this day and keep the spirit of kindness all years long!