East High School


Class Of 1969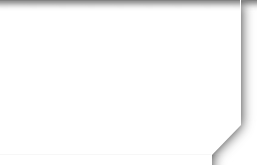 Message Forum
10/24/22 09:11 AM
#715

Hi Bob, I'd love to see the Leopard posts. Here's how to do it. 1. Click "Add Response", when you see this page (see below), click the image button just to the right of the button that says "Source." A new box will pop up and you can paste your file or provide a link to it.
10/24/22 10:55 AM
#716

I would love to see copies as well. Thanks for thinking of sharing!!
10/28/22 10:54 PM
#717
10/28/22 10:55 PM
#718
10/28/22 10:56 PM
#719
10/28/22 10:56 PM
#720
10/28/22 10:57 PM
#721
10/28/22 10:57 PM
#722
10/28/22 10:57 PM
#723
10/28/22 10:58 PM
#724
10/28/22 10:58 PM
#725
10/28/22 10:59 PM
#726
10/28/22 10:59 PM
#727
10/28/22 10:59 PM
#728
10/29/22 08:08 AM
#729

How fun Marv Curtis! Thanks for these Leopard memories!
10/30/22 08:46 AM
#730

Thanks Marv.
10/31/22 09:12 AM
#731

Thanks Bob and Marv! So fun to read the articles and see the pictures!
11/02/22 01:51 PM
#732

pretty cool reminiscing with the old Leopards. Thanks Bob, thanks Marv. Bunch of senior citizens all of us. Did you ever think we would make it this far? I didn't
01/16/23 01:36 PM
#733

Well, after 28 years in Salt Lake, 32 years in California, and 11 years back in Salt Lake, I'm back to California! Before you tell me that everyone is leaving CA to move to UT, I have to say that that is a major reason for the move. Also, there are still several dozen people here.
01/17/23 12:33 PM
#734

Welcome back ab
01/21/23 11:01 AM
#735

Thanks!
06/20/23 09:14 AM
#736

I have great sadness over the loss of Bill Larson. What a wonderful, fun and happy friend. There was never a time when I met him that he didn't have a smile and a hug. I shall miss him especially at reunion times.
06/21/23 02:08 PM
#737

I will miss Bill Larsen! His wit, his kindness, his leadership, his contagious smile and his enthusiasm for everything good. He was a leader at East High School and everywhere he went! I'm grateful for the many fun and happy memories!
06/23/23 12:07 PM
#738

Bill moved into our neighborhood in High School and he and his family and ours soon became great friends. I remember how giving Bill and his family were. They shared their boat, their house and extended a warm welcome to the entire neighborhood. As with many members of our class, i have lost close association over the years. However, Bill will always remain with me as a good and loyal friend.
06/23/23 12:41 PM
#739

I just returned from Bill Larson's funeral. It was so wonderful. I was so proud of his brother Brent and Bruce Haglund and dear John Adamson. They did such an amazing job under hard circumstances and really brought Bill to life. I so enjoyed every moment with Bill as we we're planning reunions or if I met him somewhere. Always fun ,gracious and uplifting. May the Lord Bless you and Keep you until we can sing again together. Much love.