East High School


Class Of 1969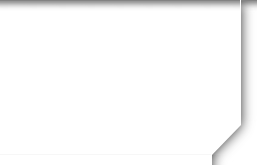 Message Forum
10/26/20 03:58 PM
#664

What is Wikipedia?
10/27/20 11:51 AM
#665

Verdo, WIKIPEDIA is a place where deep cosmic truths are revealed.
10/28/20 07:24 PM
#666

It WASN'T a question, Dan. What is sarcasm?
10/28/20 08:22 PM
#667

But I got the anwer right.
10/29/20 01:55 PM
#668

You two are very intertaining!
11/02/20 09:10 PM
#669

50th Wedding Anniversary and Family Reunion at Bear Lake this summer. The kids went all out. We had everyone there except Jeff on a mission, Amy 'n Julie and our newest granddaughter, Aulin. 50 years. 7 Kids, 7 new adult kids, 35 grandkids and expecting our 7 Great Grand. pix on the profile. 70th birthday staring me in the face. The smoke in Northern Cal has cleared, the ranch is loving fall. Our neighbor Gene, my dad, is doing well, as is everyone else. Life is so good.
12/01/20 07:55 AM
#670

Response to 656

I had a Doberman that loved chewing on Hoppy Taws. Unfortunately, he had a habit of taking them whenever he came across one. I remember a few times I had to give back, wet and tooth marked rubber biscuits to young ladies that were a bit more than irate about the felonious acts of my canine companion.
12/12/20 02:27 PM
#671

I thought some of you would be interested to know that Carolyn Whitchurch Jorgensen died this past week. One of my daughters was a college roommate with one of Carolyn's daughters twenty years ago. Carolyn and her her husband Bruce have lived in Richland, Washington for many years. Here is a link to the obituary. https://www.sunsetgardenstricities.com/obituary/2020/12/carolyn-jorgensen/#comment-42494
12/13/20 01:08 PM
#672

So sad to hear about Carolyn Whitchurch's passing. Always a lovely, fun lady. When I hear her name I think of a cute little girl with pigtails, a big smile and fun laugh. We went from kindergarten through Jr high at Stewart School and then East. Great, classy, fun young lady. God be with you, 'til we meet again!
12/14/20 01:24 PM
#673

Catherine, thank you for letting me now Carolyn has passed. She was my friend and neighbor for many years! I was able to message with her several years back through facebook. I know she is with her sister Annie, her parents and other loved ones!

Carolyn, thanks for being a part of my life while growing up (we sent to Stewart Elementry, Bryant High School, and East High. I pray for Carolyn's family that they will be blessed with comfort and a feeling of assurance that will be together again. FAMILIES ARE FOREVER
12/25/20 03:11 PM
#674

RIP Brian. 12/21/2020
12/26/20 08:17 AM
#675

I am really grieved to hear this. In recent years he had become a very fun Facebook friend. When his wife asked us to fast and pray for him, I did. I'm sorry he's gone and will pray for peace and strength for his wife, family, and those of you who were very dear life long friends of his.
12/26/20 10:53 AM
#676

So sorry to hear about Brian, he was truly one of the good guys.Gods speed my friend
12/26/20 12:11 PM
#677

So sorry to hear this! Darn virus, anyway! My condolences to his family and friends.
12/26/20 02:31 PM
#678

It saddens me to hear of Brian Brown's passing away. He is such a great guy and his presence will be missed by all who know and love him.

The last time I saw him was at a funeral of one of his relatives that lived near my home. He had made the trek up from Texas. It was so good to visit with him and get caught up a little bit as to his life and activities at that time. He is a fun loving guy and he has such a gracious spirit about him.

In High School, Brian owned one of the coolest cars of the day...a Red Chevy Malibu (if I recall correctly) with a lot of horse-power under the hood. He must have worked hard and saved a lot to acquire that car at such an early age. I admire Brian for his passion and his knowledge of cars and how they work. Whenever I hear the song 'Shut Down', written by the Beach Boys, I think of Brian Brown. Had we all lived on the California coast during those teenage years, Brian would have been a true 'beach boy' with is 'hot' muscle car!

My condolences to Brian's family and loved ones and to them I say, May the Lord bless you and keep you and give you peace!

It is my faith and hope that we will see Brian again when it is our turn to depart from this mortal existence. To Brian I say, May God be with you till we meet again!

John Brown - Class of 1969
12/26/20 11:53 PM
#679

We have lost a great friend for awhile, but there will be many on the other side that will have their memories rekindled of great football games, who owned which car and where the country stood at his passing. His dedication and passion about the class of '69 was a wonderful example for us all. God speed Brian...thanks so much for the memories.
12/27/20 10:43 AM
#680

I've been thinking of and praying for Brian, Susan, his family, and their many friends constantly these last few weeks. The picture of the American flag draped over him brought tears to my eyes ... such finality, yet also such a powerful symbol of gratitude for his service in the National Guard. Brian's life, growing up, was not the easiest in many ways. But his unique personality was always so open and happy to share his avid interest in and love for classic cars, football, '50's and high school memorabilia. He was instrumental in getting classmates together for reunions and for lunches with "the guys" at Hires on 4th south for burgers and his drink-of-choice: Root Beer Floats. It was evident how much he loved his years at East High by the scrapbooks he kept and the buddies he stayed in touch with. Brian will always remain someone I cared for deeply. Rest In Peace, dear friend!
12/27/20 12:52 PM
#681

I heard about Brian taking ill a few weeks back. Now it saddens me further that he didn't recover. I first became acquainted with him @ Bryant Jr. High. His outgoing personality immediately caught my attention. I was fortunate to have had a good chat with him @ the reunion's men's lunch. Brian talked about his concern for a fellow classmate who was ill and how he might cheer him up with a visit. Thinking of others was a great trait of Brian's. My condolences to his loved ones during this difficult time.
12/27/20 02:28 PM
#682

I'm in tears I read about Brian Damn Covid It's a Terrible Virus

I'm still recovering from it, the lingering effects last and last then Pop up again.

Then Katy tells about Carolyn She was a Great Friend

May the Lord Bless Us All

Deb
12/27/20 03:33 PM
#683

Bood Nowels

I will miss Brian. Dan and I went to elementary Junior high and High school with Brian. We ,like MaryAnn grew up a few blocks apart
12/27/20 06:00 PM
#684

Great Job John, captured the heart and soul of Brian and the times
01/05/21 03:41 PM
#685



01/06/21 06:47 AM
#686

What a beautiful photo ~ such a very happy looking family! ❤️🌲🌲❤️
>
03/20/21 03:05 PM
#687

Something to think about! - think of what others might be going through.
03/20/21 04:32 PM
#688

I was just sent a noticfication that on saturday it will be Kitty Lee Coulter's 70th birthday. She has recently lost her husband of 40+ years and her mother also. I hope Kitty won't be mad at me for posting this news. She needs our prayers and kind words to stregthen her as she weather's this trial! Love ya Kitty Lee MaGee-Coulter! God bless!