East High School


Class Of 1969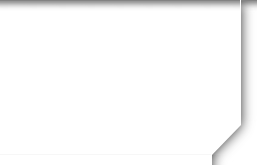 Message Forum
09/30/20 03:14 PM
#655

Mr. Beck, many times when I here songs from the 50's & 60's I always think of drinking a 'green-river' and munching on french fries @ Pete's.

09/30/20 03:19 PM
#656

Response to Dan: I remember Loyd's penny candy and also his beautiful ' 'hoppy-taws' I probably purchased 5 of these special items. I loved hopscotch!

Are you sure it is 'there are'? I'm going to ask our daughter, who is a literature and high school English teacher. She'll know. You're probably correct because he's is speaking about 5 guys (plural) in the burger which would make 'there's -there is' wrong - it would have to be 'there are', but then again 'he' is asking the question which is singular - so would 'there is' be okay? I'll get back to you on this one.
09/30/20 07:03 PM
#657

Kate, because of the pictorial context (Jeffrey Dahmer) I went with plural. He was not talking about the single burger but its content. On a different note, were Hoppy Taws uniquely a Utah thing?
10/01/20 03:07 PM
#658

I don't know if the 'hoppy taw' is a Utah phenomenon - i took some time looking up who made the first hoppppy taw and I kept coming up with a enterprize in SLC that makes these little rubber rounds. I hope this helps answer your question.

Here's another thought provoking cartoon
10/02/20 08:38 AM
#659

Hoppy tawsare alive and well. A couple of Christmases ago I bought some for grandkids. And marbles. We had some tournaments. They were underwhelmed. Not as cool a long board, scooter or paddle board. Basketball/soccer are also more fun outside. Oh well
10/03/20 04:38 PM
#660

Anne, one word 'technology' - as a retired teacher I love the what technology has given to the world, what knowledge it can open up. But, I dislike way how technology discourages physical communcation, how it shut-in gaming, texting, and anxiety in young and older students whe their device is taken away. It's a pity!
10/15/20 05:03 PM
#661
10/16/20 10:03 AM
#662

And they'd pair perfectly with these
10/17/20 02:20 PM
#663

Paried perfectly with these? I didn't see your picture post - This wis what I wore with my Adlers. I remember waling hoe one day and thinking, 'this is all I want to wear for the rest of my life are Penny-Loafers and Adlers - kind of creepy when you think about it. Oh-well.
10/17/20 04:10 PM
#664

weejuns with sport socks was the avenues/ Bryant girls uniforms, and I was shocked when i went to East and found out the Clayton girls all wore roll down socks with dressier shoes...no wonder I never fit in!!🥴
10/18/20 09:45 AM
#665

So how many realize our high school has been part of so many famous people? Roseann Barr, Chris Proctor, Martha Raditz and more.
10/18/20 09:55 AM
#666

Not sure why the image didn't show, but I copied & pasted a pic of a single Weegun. At least we're all on the same page with this.
10/18/20 02:45 PM
#667

Holly, I had forgotten about Weegen's - they were popular back in the 60's -70's and I had a pair that looked like the photo above. Weegen's and Adlers 'wow' this takes me back in time.
10/18/20 04:05 PM
#668

Here's some photo of noted people from SLC and Utah - some who went to East High Scool. 1. Patric Fuget (actor) went to East 2.Rosanne Barr (went to East High) 3. Lorretta Young Actor born in SLC 4.. Merlin Olsen 5. James Wood 6. Julia Hough (Dancer) 6. Derek Hough (Dancer, Choreographer) 7. Philo T. Farnsworth (inventor of the television) 8. Martha Raditz 9. Chris Protor - musician/song writer 10. Steve Young - football player, missionary, NFL football player and last but not least and just as important as all of the peoplebelow 11. ' Me' - Katy Whitney Nielson - wife, mother, grandmother, teacher and now retired teacher.












10/25/20 03:53 PM
#669

ACME Rough Out. What some of us wore as manly footware
10/26/20 12:51 PM
#670

I don't think Merlin Olson went to East. He's from up north and went to and graduated from Logan High. My grandson was just their studentbody Pres, 2019-2020. He was well versed in the alum history and Merlin was/is their star!!

Philo T Farnsworth went to Rigby High.

Derek and Julianne Hough were born in SLC but moved to Europe when he was 13. SLC does not hold fond memories for him.

Steve Young was born in SLC but grew up in Conn. He went to/graduated from Greenwich High.

The actor, James Woods was born in Vernal (shock) but.... moved to Rhode Island as a kid and graduated from Pilgrim High.

Were you kidding about these people?

I remember Martha Radditz as a very studious, talented writer. I vaguely remember Roseanne.
10/26/20 01:59 PM
#671

I didn't mean to insinuate they all went to East - I was just posting a few photos of people that seem to be notable in today society that were born in Utah and or from SLC or East High. Sorry to have steered you wrong.
10/26/20 02:33 PM
#672

The guy that played Luke on General Hospital (Anthony Geary) graduated from the U of U theatre dept., and actor Aaron Elkhart graduated from BYU, and Kevin Rahm, an actor who went graduated from BYU in film after an LDS mission to France/ Switzerland.. how do I know this meaningless trivia???🥴
10/26/20 03:58 PM
#673

What is Wikipedia?
10/27/20 11:51 AM
#674

Verdo, WIKIPEDIA is a place where deep cosmic truths are revealed.
10/28/20 07:24 PM
#675

It WASN'T a question, Dan. What is sarcasm?
10/28/20 08:22 PM
#676

But I got the anwer right.
10/29/20 01:55 PM
#677

You two are very intertaining!
11/02/20 09:10 PM
#678

50th Wedding Anniversary and Family Reunion at Bear Lake this summer. The kids went all out. We had everyone there except Jeff on a mission, Amy 'n Julie and our newest granddaughter, Aulin. 50 years. 7 Kids, 7 new adult kids, 35 grandkids and expecting our 7 Great Grand. pix on the profile. 70th birthday staring me in the face. The smoke in Northern Cal has cleared, the ranch is loving fall. Our neighbor Gene, my dad, is doing well, as is everyone else. Life is so good.
12/01/20 07:55 AM
#679

Response to 656

I had a Doberman that loved chewing on Hoppy Taws. Unfortunately, he had a habit of taking them whenever he came across one. I remember a few times I had to give back, wet and tooth marked rubber biscuits to young ladies that were a bit more than irate about the felonious acts of my canine companion.