East High School


Class Of 1969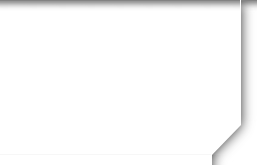 Message Forum
02/21/20 04:03 PM
#549

um....I choose stupid and miserable because I keep reading these ridiculous messages on here. As Marv has indicated - CUT. IT. OUT!
02/21/20 05:24 PM
#550

Dan, you pass with flying colors
03/07/20 11:01 AM
#552

Then others may say, the real problem with political jokers, they more often than not, are stupid. So please keep religious and political comments off this site.
03/08/20 09:47 PM
#553

YOU GUYS ARE TOO FULL OF YOURSELVES! What's wrong with talking religion or politics?

Are you always going to stay in your 'groovy-jock' life? I was not part of the 'East-High-cliques', but I knew your type, I went to school and came out just fine. I believe I am probably more mature than most of you who answer posts on 'our' class site. Why can you not accept opinions of classmates, you probably didn't give the time of day, while going to East? I feel sorry for you...

Grow up!
03/09/20 02:07 PM
#554

So I was at lunch the other day with my wife and one of her girl friends who had recently recenty retired from teaching. About midway through the lunch tables were rearranged and a family of about twenty started wandering in. The youngsters were seated at the end of the table closest to us. Grandma and Grandpa were smart enought to claim the seats at the far end.

Shortley, they children rose up and began circling their table at a high rate of speed like they were racing on a dirt track. One came particularly close to my wife while executing a corner. Her friend rose up using her teacher voice and said 'Do I need to teach your parents a lesson?"

OMG! She looked just like Kate!

The rest of the lunch was very pleasant.
03/09/20 02:07 PM
#555

You go KatyGirl. I like your style!
03/09/20 04:54 PM
#556

Great response Kate! Even though us boomers are "getting closer to the cliff" its our duty to put forth opinions (to make people think) about the issues that our country (and society) needs to confront. Give criticism were needed and praise where due...
03/09/20 05:59 PM
#557

Kate, now that you mention it, I didn't give you the time of day in high school, yet I did not live the student life of a groovy-jock either, so being too full of oneself probably spread all the way down to the woodshop under the gym where I busied myself making breadboards for a few years.

I don't pretend to speak for any other members of the not-groovy-jock cliques (or the groovy-jock clicks, if you are referring to coach Martin's after-school beatnik poetry readings), but I am comforted by the fact that you feel sorry for me—there's just not enough disdainful pity in the world to go around.

However, I think there is a difference between allowing an opinion, accepting an opinion, agreeing with one or being enlightened by one. I would allow your opinions, reserving to myself matters of accepting, agreeing and being enlightened.

I would go so far to say I look forward to you opinions. It's not easy finding someone able to tackle the mundane and the metaphysical with aplomb in a single post. No executive chicanery escapes your steady eye, no senatorial bull dust goes unnoticed, yet with equal fervency you bear solemn witness of a compassionate redeemer who loves and holds out hope for all his children except incumbents. It's refreshing, keep up the good work.

P.S. I am writing this to you at 5:59 p.m. MT, Monday, March 9, 2020.
03/10/20 11:57 AM
#558

I can't say anything. I'm still on probation.
03/11/20 05:24 PM
#559

Life, love and the internet. I just ate a whole box of thank you shortbread from a patron as I left the temple discovering were not taking 4 grandsons to GC and playing with other grandkids and meeting our newest grand grand daughter only to get to the car and find out one of my CA buddies has stage 3 colon cancer Life happens And it's good for perspective
03/11/20 08:48 PM
#560

Sister Brasher,

For those who have cancer these days, it is terrifying - but coming from parents and sisters in the medical field 'Cancer' is treatable and or can be eased into remission. I know a sister in our word with stage four cancer of her limph-nodes. I was able to talk with her before she went under her operation and chemotherapy.

Today she is looking beautiful, her hair is growing back and is in remission. She has HOPE. May the Lord watch over your friend and his family! Hang in there be there for your friend when you can. God bless ya!
03/11/20 11:22 PM
#561

Probation AGAIN Dan Brown? So sad.
03/12/20 08:57 AM
#562

Note to Jim Olson, how are you doing?
03/12/20 01:40 PM
#563

Wish there was a LIKE button. Just sayin'
03/13/20 03:28 AM
#564

I too am a cancer survivor.
03/13/20 12:23 PM
#565

I too am a cancer survivor...27 years and counting :-) Life is GOOD

Betsy Baker
03/23/20 09:33 AM
#566

Sorry I missed the reunion last fall. I've been following the posts and this is an interesting bunch of people. I hope you're all managing well through state- or self-imposed sheltering. It's kind of amazing stepping out on the balcony on a Monday morning during what was rush hour and being able to hear the migrating spring birds instead of traffic. The gym may be closed, but the home bar is well stocked. There's a shortage of foie gras in Seattle, but fish is abundant. I think I'll be able to manage through it.

Take care,

Sid, from High Atop Lakeview Place
03/23/20 01:17 PM
#567

Sid...we missed you-or at least I did! Glad all is well. Stay healthy and safe!
03/26/20 05:30 PM
#568

Were All Equal Now.
03/26/20 06:15 PM
#569

My wife was not a cancer survivor
03/26/20 08:19 PM
#570

HOW ARE THING GOING WITH EVERYONE - DEALING WITH COVID-19 IS SOMETHING WE NEED TO WRITE ABOUT IN OUR JOURNALS. OUR GREAT-GRANDPARENTS WENT THROUGH SOMETHING LIKE THIS - OUR GRANDPARENTS MUSTARD THE STRENGTH TO WORK THROUGH WWII - OUR GENERATION WITNESSED VIET NAM AND WATCHED WHILE FAMILY AND NEIGHBORHOOD BOYS COME HOME BROKEN AND HAVING A HARD TIME ADJUSTING. WE ARE LIVING HISTORY NOW. I WAS RECENTLY SWABBED FOR CORONAVIRUS 8 DAYS AGO. OUR FAMILY IS WAITING FOR THE RESULTS. (CONTACTED COMMUNICABLE PNEUMONIA WHILE IN UTAH LAST WEEK. GOT TESTED IN IDAHO FALLS (WHILE COMING HOME) BECAUSE I FELT SO CRUMBY)

I HOPE AND PRAY ALL OF YOU ARE WELL - THIS IS AN INSIDIOUS VIRUS OUR WORLD HAS BEEN DEALING WITH. GOD BLESS!
03/27/20 11:50 AM
#571

We're holding (holing) up OK @ our house. There's no pressing need to go out other than for groceries & other necessities as we're both retired. With the scant traffic, things are looking kinda scary. Just hope the situation starts to take a turn for the better soon. Hope all of you are doing well given the climate.
03/27/20 12:23 PM
#572

Katy, Hope you are getting better and better every day. Sending love your way.

You are right about journaling about these times that we are here for.... being part of the transition from separateness/oneness into wholeness/we are all one. Interesting that we are coming into wholeness by being separated Witness all of the unique ways people are coming together.. truly there are no borders. We are one planet one people. What affects one affects all. We are going through the pains of labor, being part of the new birth that i am sure will take much time/decades. A change in our politics, our corporations, our banking, what we imagine are borders between countries ........well, there i go, on and on!

For me, in quarantine in our little cabn in Seward, I was treated to virtual birthday party by each of my two grandchildren. 6 yr old Granddaughter lives on an island in southeast Alaska near Ketchikan, facetimed with me to sing happy birthday and my prestent was her reading to me 4 beginning reading books - her reading assignment for the day - with a few cartwheels in between each book. 😃

Almost 4 yr old Grandson, who lives 140 miles away in Anchorage. Spent the day with his mom and dad baking me a cake - it was blue - his favorite color and making me a new cutting board. They facetimed me from around their table with beautiful cake 🎂 , glowing with candles lit . Picture this - Elliott has a slight lisp, he was holding the cake high into the camera and exclaimed "Grammy, ith your birthday! Want me to sing to you? He sang and then he blew the candles out for me. He excitedly said he made me something in the present and did I want him to use his tool to open it. He had his plastic pliers from his tool kit in hand and opened to proudly show me the cutting board he had made that day w Dad . " Grammy, now I will cut the cake!" The best part for him! Blue frosting-faced Grandson - Joy! And the only little sadness? You can't get a warm virtual hug. 💗

Thanks for the sharing! Be well, be happy, be not afraid






03/27/20 01:22 PM
#573

Katy, I Sure as Hell Hope and Pray You Don't have the Virus You are Always in my Prayers and Thoughts.

I'm OK still working and I have decided that the Panic people are CRAZY.

Many of us have had ancestors that have Survived Famines the Plague, Wars and the 1918 Flu and have Family member Pass Away too.

All I Wish You Good Health Strength to See this Pandemic Done and Gone

Deb