East High School


Class Of 1969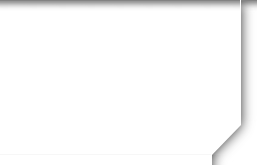 Message Forum
05/28/20 09:24 AM
#617

Thanks Mark! Now trying to remember that won't keep me awake at night.
05/29/20 01:18 PM
#618

Glad to help. Can't remember much else.
06/02/20 08:53 PM
#620

Marv Curtis has been graciously sponsoring this website for many years at $175/year. I am sure he would appreciate any contributions. Marv, thank you so much for your generosity and work on this. We all enjoy it.
06/06/20 10:06 AM
#621

Marv...I (we) need your Venmo address. It's only fair that we all contribute to our site. Thanks for keeping it going all these years.

Larry.
06/06/20 11:20 AM
#622

Just to be clear. Donating for this site came strictly from me. I have been enjoying it for years, so I wrote Marv and asked how much per year it was and if I could donate. Personal message me with your email address and I will send Marvs address to you. Thanks
06/07/20 10:42 PM
#623

Thanks for the boost, Bob. For those wishing to donate, scroll down to the bottom of the Home Page to the Website Donation Box.
07/04/20 10:45 AM
#624

HAPPY INDENPENDIENCE DAY TO ALL MY FELLOW LEOPARDS!!
07/05/20 11:01 PM
#625

Grateful for this day we celebrate our INDEPENDENCE from tyranny! Hope all is well with every one. We are a very blessed people to be Americans!

with liberty and justice for ALL!
07/06/20 04:38 AM
#626

Great post! Remember everyone, with freedom comes responsibility. We must stand up to evil, question the media and especially your representatives in government and force them to answer why they vote and say things their constituents may not agree with. This is your last chance -- do it for your children and grandchildren!
07/08/20 01:58 PM
#627

Signing in to share something to think about:
07/10/20 10:30 AM
#628

I would like help naming the teachers as we moved through K-6 at Uinta. I can think of Mr. Rigby, 6th grade, but not what subject he taught. Ms Gusdavidson, 5th or 6th grade social studies. Ms. Riburg was the principle. Ms Johnson 3rd & 4th grade Spanish. Ms Watson, 4th grade math? Mr Baker, 5th grade? Please correct my errors, and add whoever you can. Thanks
07/11/20 11:26 AM
#629

Bob--I remember Miss McGlaughlin as our principal. (Remember the song---On top of Uintah all covered with tar, dear old Miss McGlaughlin took one step too far.......?)

I remember Mrs Gustaveson's favorite exclamation was, "Oh, my slips and garters!"

Mrs Okasaki was my beloved 2nd grade teacher who taught us the hula, Lovely Hula Hands, and I remember Mrs Graham? Maybe first grade?

Thanks for nudging the trip down memory lane.

Denise
07/11/20 06:33 PM
#630

I'll take your post to a different elementary school and middle school 'Stewart Elementary' Kindergarten: Mrs. Fletcher; 1 grade: Mrs. Broomhead; 2nd grade: (not sure on this one) Mrs. Lewis; 3rd. grade Mrs. Minor (big on P.E.)

My parents pulled my sister and I out of Stewart and I started 4th grade @ Wastach Elementary. Can't remember any teachers names except for 'Ms. Streeter' and practicing 'drop and hunker' under our desks because of the Cold War nuclear threats (like that was going to help us!) Then Bryant Junior High - My family moved to, Albany California (Berkley University - My father went to get his masters degree) 9th grade was in High School there.

East High - Oh I remember Ms. Eastman -good english teacher - she would not take any 'guff' from students - I LIKED HER! Mr. Hyer wonderful art teacher. He let us devleop latent artistic talents. Hyer was the best! There is one one teacher I particulary remember because he was very unprofesional and mean - Junior Iring (not sure on the spelling!) Very poor biology teacher! He was a very unkind educator and made sure he embarrassed students who were not popular or kind of shy. Nasty little man!
07/11/20 11:20 PM
#631

Annie (Annette) Thornburg (Oakes)

Bob, Denise, and other Uintah alumni - i can't remember the kindergarten teacher except that I upset her by gluing something to the blackboard and making Boris, the new student from Russia, angry when I asked why he drew a picture entirely with red crayon ... Miss B-something. I was in first grade for six weeks with Mrs. Sullivan and then was put in Mrs. Chico Okasaki's 2nd grade class - I had to go in 45 minutes early every morning for a few weeks to catch up in math. She went on to be a major figure in Utah education. I remember Mrs. Bagnall who was scary as hell and "talked weird" - my dad later told me she had an English accent. We had Mrs. Johnson when they started teaching Spanish and another teacher started French - we were some of the earliest kids to take foreign language that young - it might have been 5th grade. Mrs. Wisan taught 4th grade math, or rather tortured us in math - I have spoken to many kids who became math-phobic as a result of her embarrassing teaching methods. Didn't we start changing classrooms in whatever year we were on the top floor? We went to Mrs.? (lady with long black hair) when we learned about the Puritans and how they put bad people in the stocks - I remember she took Harry Nelson out in the hall for some alleged corporal punishment, but I doubt she actually did so. Yes, Mrs. Gustafson taught art and social studies - one time she wrote "Viet Nam" on the board and Kay McBride told her she had spelled "Name" wrong. I loved the mosaics we did in that class ... probably why I am a quilter now! Mr. Rigby taught math, right? And a unit in conservation? So that would have been science, too. Seems like we had Mrs. Johnson multiple years. Remember Mrs. Mulhall, the librarian? (Shhh! But she was very helpful at suggesting books.) I remember reading a book titled Stephanie in our 6th grade year and swore that if I ever had a daughter, I would name her after that book (and Stephanie Oakes is now an award-winning young adult author!). Who was the blonde-with-red-lipstick teacher who got married during that year (6th grade, so 1962-63? Mrs. Jones?) - I remember she dropped scissors on her foot and was afraid she would have to limp down the aisle. We were on the main floor that year ... wasn't there another art teacher across the hall from Mr. Rigby's room? Yes, Denise, I remember Mrs. McLaughlin as very kind and intense when we had the conversation about me going into 2nd grade ... like it was a good thing I couldn't refuse. I wish I could remember more of their names because I have so many good memories of Uintah. Anyone else?
07/11/20 11:44 PM
#632

Thanks for the memory jog, Bob. Here are some of the teachers I remember.

Kindergarten: Miss Bagnell. Total sweetheart. Kept getting in trouble because John Strasser always brought toys to class for us to play with. Made applesauce with us, seemed like magic.

First Grade: Mrs. Sulliven. Loved her. Taught me to read. She reminds me of Mrs. Doubtfire.

Second Grade: Mrs. Okazaki. Some kids were pulled out of her class by their parents because she was Japanese, post-war bias. A total class act. Have crossed paths occasionally, still a total class act.

Third Grade: Mrs. Muriel Johnson. Started teaching us Spanish which continued through 6th grade. Very creative woman.

Fourth Grade: Mrs. Wisan. Sarcastic and mean. Destroyed my brother a few years later. Completely lost my memory out of fear whenever I had to do math on the blackboard in her class. I think she thought she was funny.

Fifth Grade: Mr. Baker. Had lived with Native Americans and each year came in full regalia with a live snake and did 'the snake dance.' Also hosted the talent show where I muddled through "Over The Waves" on the accordian right before Sally Peterson (Brinton) played Rachmaninoff, saving me from a dismal career as an Italian Wedding Singer.

Also Fifth Grade: Mrs. Gustafson for Social Studies and art having coached Draper through an oil painting of a credible surfer in the curl. Mrs. Johnson for more Spanish and the chance to do "The Mexican Hat Dance" with Denise Anderson (Clifford) on live KUED TV in black and white.

Sixth Grade: Mr. Rigby. For some reason I remember the maple floors in his classroom and him reading us Where The Red Fern Grows (I think that was the book.)

Somewhere in there is the teacher Annie mentioned who dropped the scissors on her foot. I had the misfortune of being in the company of Steve Harker and Del Draper on the occasion of the 3 of us finding it funny enough to laugh about. Big mistake.

Miss Ryberg was principal the first year (my wife's great aunt) and Mrs. McLaughlin (who took one step too far) thereafter.

Miss Mulhall generously led me through all of Jack London while letting me see the war photo books after Strasser was through with them.

I also remember being sent to the principals office and finding Strasser there with a very impressive lead pencil puncture wound thanks to Harry Nelson.
08/31/20 07:23 AM
#633


Who remembers this guy? Patio Gardens, August 30, 1968. Ticket was $4.00
09/01/20 09:27 AM
#634

Yes, I do Dan. The tickets were $8.00 not $4.00.

Love every moment of it.

Like they say if you can remember you weren't there.

Lo
09/01/20 12:13 PM
#635

I was there also. Front row. I have the tinnitus to prove it. I went with Jane Thomas who was not familiar with Jimi Hendrix then but gained much street cred with her clientele later in life.
09/01/20 03:56 PM
#636

I wish I could have been there. Didn't know he played the garden. This would have been a great musical advent!
09/02/20 08:54 AM
#637

I was there and also saw Jimi at the Terrace and also in 1968, Steve Hatsis and I were bumbing around Southern California in the summer and went to the Newport Pop Festival and saw just about anyone you can think of, A real eye opener and the first time I had been around the open usage of drugs.
09/03/20 02:15 PM
#638

I was there along Gentile, Breeze, and I'm not sure who else. Could have been Scott Moffat, or Mark Mcdermaid.
09/10/20 12:10 PM
#639

Dan Brown, Bobette Badertscher and I went to this concert with you. I think it must have helped inspire John Hiatt's "Perfectly Good Guitar".
09/11/20 01:05 PM
#640

Lane, who knew that 50 years later I would realize what we saw was so incredible. We were charmed.
09/14/20 10:38 AM
#641

Dan, in my narrative we still are charmed and will be for all time.

KOTJMF