East High School


Class Of 1969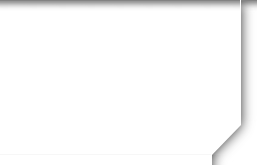 Haiku, Limericks, and Songs
SEND YOUR ENTRIES THROUGH THE "CONTACT US" BUTTON.
From Jim McCullough
Heartache
Fifty years later
Prostate examination
A total bummer
From Dave Seiler
Reunion Time - the the music of "Leavin' On A Jet Plane https://youtu.be/W85fKIwj1pE
Until We're Gone - to the music of "In My Life" https://youtu.be/VBj9Gib_dOQ
From Kate Whitney Neilson
It flew from the East.
Not knowing who to summons.
It followed the wind - and found you and me ready.
Oh, do tell what the day will bring.
Will it be greatness or the softness when all the birds sing?
Oh, woman what do you mean?
I fear we need less greatness and more truth foreseen.
Then let us all be a part of the reason,
Of standing up strong and right for all seasons.
From Susan Stevens Kaelin:
I won't be able to attend the reunion dinner on September 5, but I've been thinking so much about our 50th. We graduated from East High, men walked on the moon, Woodstock happened! I was also thinking about Lorraine Bowman being killed in the auto accident that summer and how the A Cappella choir sang at her funeral. No one conducted us. We just all sang together. Anyway, I have a Haiku entry. It's a Haiku set. Here goes:
Leopard Seasons
Autumn in my mind,
October's brown leaves rustle.
Names no longer come.
Then summer's warm smile,
Your head turns just so, and I
Am back fifty years.
Gray hair golden now,
Furrows melt away. I see
Your spring heart still.
From Kate Whitney Nielsen:
EASH HIGH LEOPARD SONG Paraphrased for 50th Reunion
L- is LEADERS who will help the less fortunate
E - is the ENERGY we give to others
O - is OPPORTUNITIES to help our 'brothers'
P - is the POWER to work through all our struggles
A - is ACHIEVEMENTS gained through hard work
R - is to eradicate all RACISM and hate in our country
D - is to DISCOVERY how much you're WORTH is
S - is STRENGTH to stand for what is right
From Dan Brown: (with help from Peggy Scott Youngs, Holly Williams Schelin and Marv Curtis)
There once was a lad from east High
Whose language skills wanted to ply
With girls he'd speak French
While they sat on a bench
With boys he'd just nod and say "hi"
From John Adamson:
Here's my haiku. I turned this in to Miss Lewis, Week 1 Sophomore English. Couldn't come up with a thing, tapping my pen on the end table in our living room next to this little piece of driftwood my dad brought back from Korea and suddenly—voila!
Once this drifted wood
Left an ancient Asian shore
Now it collects dust.